Workers' Comp And Difference Between Accident And Occupational Claims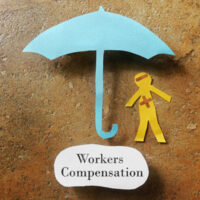 In the state of Maryland and around the country, workers' compensation protections are in place. These are benefits to employees who are injured or become ill as a result of their job. While there are a variety of situations that can lead to a workers' comp claim, each of them is sorted into two basic types of workers' compensation claims: accident claims and occupational claims.
Understanding the difference between the two claims is important if you are pursuing workers' compensation for yourself or someone you care about. When a claim is complex, an experienced Baltimore personal injury lawyer can help you with the process of filing a claim and, if needed, explore other avenues for compensation.
Specific Events and Ongoing Work Hazards
An accident claim is appropriate when an employee is injured as a result of a specific event or incident that occurred while on the job. For example, if you were hurt when you fell off a ladder at work, you will file an accident claim for the harm sustained, whether that is a broken bone, a cut, or internal injuries. Reporting the accident to your workplace is essential as proof of the harm being sustained at work is required, as opposed to an injury sustained during your off hours.
But when an employee develops an illness or injury over time as a result of their job, an occupational claim will be filed. Diagnoses such as carpal tunnel syndrome, hearing loss, or respiratory conditions due to work conditions could result in an occupational claim. To prove your need for recovery, you will need to illustrate that the illness or injury was caused by your job. Specifically, that your illness is the result of exposure to specific hazards in the workplace.
Potential Employer Retaliation
Hiring an attorney can strengthen your workers' comp claim and could shield you from potential retaliation from your employer. In some cases, the company where an individual works will put pressure on an employee to not file a workers' compensation claim or retaliate against them when they do so. An attorney can help protect the employee's legal rights and ensure that they are not unfairly punished for seeking workers' compensation benefits.
After a workplace injury or illness diagnosis, there are Maryland workers' compensation laws to protect you and your family from financial loss. Whether you have medical bills you believe your employer should be responsible for or you need ongoing support, through rehabilitation for physical therapy, talk to a Baltimore personal injury lawyer about next steps.
Have you been injured as the result of an accident or other issue at your place of work? If you are recovering from a job injury or illness, contact an attorney as soon as possible. Navigating the process of filing a workers' compensation claim and determining if there is an avenue for a lawsuit can be complicated, but the legal team at Iamele & Iamele, LLP has the talent and background required to support you throughout the process. Contact us to schedule a no-cost consultation.