Will I Need A LOP?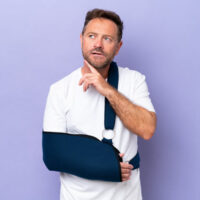 After a Baltimore accident resulting in injury, hurt individuals naturally are focused on healing. Considering how expenses will be handled by insurance companies is a far off worry. But once your treatment plan is in place and the adrenaline from the event has worn off, there may be financial repercussions and insurance matters to consider.
There are a range of healthcare insurance plans. Some people access health insurance through their employment benefit plan. Others buy coverage through insurance marketplaces or simply go without. While the marketplace features plans that follow Affordable Care Act protections, there are many individuals who are underinsured or uninsured. Individuals who do not have adequate insurance benefits may benefit from a Letter of Protection (LOP).
A Baltimore personal injury lawyer can provide you with an LOP, a document that guarantees a healthcare provider that expenses will be settled once personal injury compensation is established.
LOPs Can Be Time Sensitive
Getting the treatment you need after an accident injury is essential, so it could be in your best interests to secure a LOP as soon as possible. Essentially, the document is legally binding. It provides doctors and healthcare providers with the assurance they need that the service expenses will be settled once a personal injury case is settled.
Then, once a personal injury claim is finalized, you will be legally obligated to use those funds to pay off medical expenses that are outstanding. Now if the case does not result in the way you were hoping, you will have to pay off the medical bills yourself.
You can't create an LOP on your own, The document must be created by a licensed personal injury lawyer and sent to the appropriate medical contact. An LOP could be sent after a car accident, slip and fall event, or work injury. Your attorney will discuss the particulars of the LOP with you before it is sent, so you will understand what is being agreed to each step of the way.
Clarity On Your Insurance Plans
Another way a Baltimore personal injury lawyer can assist you is to provide clarity on your insurance plans, from your healthcare policy to your auto insurance plan if you were injured in a car accident or the workers' comp coverage provided by your employer if you were hurt on the job. Often different policies supply financial recovery in different ways as they are designed with varying support objectives. Talking to an experienced lawyer is important. Your healthcare access and financial future could be on the line.
Would a letter of protection help you access the medical support you need? To learn about how to secure the funds to get the medical care you need to fully heal from an injurious event, contact the legal team at Iamele & Iamele, LLP. Our seasoned legal team will support you throughout the personal injury claim process and fight for your rights. You could be eligible for compensation, schedule your free initial consultation today. Contact us to schedule an appointment.