Why You Shouldn't Share Your Complete Medical Record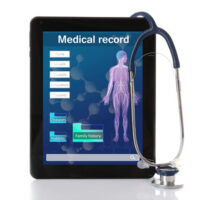 In order to obtain a financial settlement after a Maryland car accident injury, sharing evidence of physical harm is required. Because of this, medical records are an important part of strengthening an insurance claim or legal action, but just because you will need to share medical information about your accident injury doesn't mean you need to turn over your complete health history.
Talk through what information to share with insurance adjusters and other parties with a Baltimore personal injury lawyer. It is important to understand what information should be shared and when, and to know that oversharing about your health history could actually hurt your chances of securing the financial recovery you need.
Pre-Existing Conditions, Questioning a Treatment Plan, and Claim Reductions
Complete medical records give insurance companies and other individuals access to information that they could use to deny or reduce your claim. For example, if you have a pre-existing condition unrelated to your accident, but the care you received for your accident injury was in the same area of your body that received prior health support, an insurance company may argue that your current injuries are related to your past health concern, rather than the accident itself.
Additionally, sharing your complete medical record gives others access to sensitive information that may be used against you in a way that you failed to anticipate. Individuals who have received treatment for mental health issues in the past, for instance, may find that their explanation of what happened is called into question because there is a history of the person providing unreliable narratives in past situations.
Why Medical Records are Important to Securing Financial Recovery
When an accident victim is concerned about certain aspects of their medical record, they may delay sharing any healthcare information at all, but medical records connected to your accident injury are an important part of securing financial recovery. Proof of your need for medical care and documentation of the sustained injuries and treatment plan are valuable pieces of evidence.
You do not have to determine which records you should release and which you should keep private, there are professionals who can help you make these decisions. An experienced Baltimore lawyer can review your medical records and talk to you about which records are relevant to your claim. Additionally, they can discuss which information should not be shared, either because it is not relevant, it could be used against you, or both.
To learn more about how to protect your privacy and still secure the financial resources you need after an accident, talk to a Baltimore personal injury lawyer.
Could you use guidance when it comes to sharing medical information after a Maryland accident injury? While medical records are an essential part of establishing the extent of your injuries, oversharing your health history is not helpful, doing so could hurt your chances of securing the financial recovery you need. Have a conversation about how to boost your odds of obtaining a maximum settlement offer with the experienced legal professionals at Iamele & Iamele, LLP. Reach out and schedule your no-cost, confidential consultation.