Why Is My Settlement Taking So Long?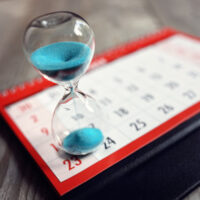 Nobody wants to have creditors calling them, asking why they haven't paid bills. And car accident victims may be particularly overwhelmed by these calls if they want to pay the bills but simply haven't received their settlement yet. If you feel your car crash settlement is taking longer than you thought, there are things you can do.
After a DC area accident, talk to a Baltimore car accident lawyer. Because personal injury lawyers have worked on claims and cases similar to your own, they can share with you the worth of your claim and what the timeline will likely be. It is possible the settlement will take longer, particularly if the claim is complex or an insurance company is denying compensation, but understanding the details can help you plan for the near and far future.
Things You Can Do to Protect Your Financial Future
While waiting for compensation can be upsetting and frustrating, there are things you can do to protect your financial future until final payments are distributed.
Discuss your situation with medical creditors. If a hospital or doctor's office contacts you about your pending medical bills, tell them you are waiting for a settlement. While they may not be able to freeze your account, they could set up a payment plan for you which could give you time to settle the bill in its entirety.
Ask your employer about leave policies. When time has to be taken off of work, to heal from injuries, talk to your human resource department about leave options. It is possible there are paid and unpaid options to consider.
Bank loans. If your inability to participate in paid work has led to you becoming behind on mortgage payments or auto loans, connect with creditors to determine if there is a program in place to assist you until you are financially whole.
Even when you are emotionally overwhelmed, take proactive steps to protect your financial future. Many have struggled while waiting for settlement awards and you may be surprised at how supportive others are to your situation.
Long Timeframes When Multiple Insurance Companies Are Involved
Sometimes, settlement timelines are extended because multiple insurance companies are involved because the accident involved a commercial vehicle. It is common for insurance negotiations to be more complex if there are semi trucks or rideshare vehicles involved in the event.
In order to have your Maryland personal injury claim proceed as smoothly as possible, discuss your accident injury, property damage, and other expenses with a Baltimore car accident lawyer. A skilled attorney can let you know when to expect your settlement and what amount is likely.
Do you have creditors calling you because of bills incurred in connection with your car accident injuries? To move toward a compensation package, talk to a legal professional. Contact the legal team at Iamele & Iamele, LLP to understand your personal injury claim options. Our attorneys successfully secure compensation for individuals coping with injuries and large healthcare expenses in the Baltimore-Washington Metropolitan area. Contact us today for a free initial consultation.