Who Is Liable When Injuries Happen at School?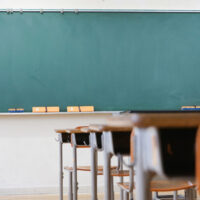 There are many types of school injuries. In some cases the school or individuals who work at the school could be liable. Particularly if actions could have helped a child to avoid illness or injury. There are even instances of wrongful death. Talk to a Baltimore personal injury lawyer about your unique situation.
Types of School Injuries
Every circumstance is different but there are school injuries that are more common than others. For example, playgrounds are places for kids to have fun but accidents can happen. Some of those injuries happen because of the playground being inadequately surfaced. Asphalt does not have the give that rubber does, for instance. Also, when injuries happen on a playground, it is important to determine if the children were being supervised properly.
There are many school injuries that occur, including the following:
Falls, slips and other playground injuries
Food poisoning from food served at school
Injuries that happen on staircases
Car accidents in parking lots
Animal injuries and dog bites
Sports injuries
Abuse by school staff
Accidents on school buses
When there is abuse or injury at a Baltimore school or Washington DC school, it is essential the family discusses the situation with a Baltimore personal injury lawyer. There are times when the schools are protected by school districts, but there are also instances when a personal injury lawsuit is appropriate and necessary.
Why You Need to Talk to a Lawyer
It is an extremely stressful time for a family when a child is injured. The stresses can be exacerbated when a child is harmed at a place a family trusts, such as the educational environment of a school. Seek justice and funnel your energy and frustration into building a strong case with your legal team.
Families may be able to secure compensation for losses accumulated in connection with the injury. These could include bills from hospitals and doctors, pain and suffering, damage to personal property, anguish, and lost wages from parents needing to care for their children and missing hours, days, or weeks of work as a result.
There are times when it is normal for a child to get a small bruise or scratch at school, but if a major injury was sustained on school grounds, it is time to talk to a lawyer. Also be sure to seek legal help when an injury could have been prevented.
An experienced lawyer will know the right questions to ask. Such as finding out if the school had unsafe environments, if an adult should have been providing supervision, or if school employees ignored security risks.
Children who are injured at school have rights. A lawsuit with a school or government entity differs from a personal injury lawsuit with an individual. You need a knowledgeable and experienced personal injury attorney to secure the compensation you and your family are entitled to. Contact the legal team at Iamele & Iamele, LLP to understand your options. Our attorneys successfully secure compensation for personal injury victims in the Baltimore-Washington Metropolitan. Contact us today for a free initial consultation.
https://www.iamelelawfirmbaltimore.com/can-a-property-owner-be-liable-for-negligent-security/