What You Need To Know About Your Maryland Car Accident Lawyer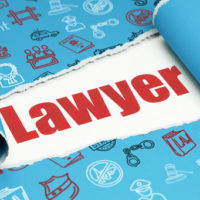 When you need a lawyer, it can be difficult to know where to turn if you have never worked with a personal injury attorney before. After a Maryland car crash, ask questions to understand the skills and work style of different lawyers. When a legal team is the right fit for you, you will have a full understanding of how the process will work, including how fees are handled and if the lawyer has experience with cases similar to your own.
Personal injury law can be complex. Have a Baltimore car accident lawyer work to protect your rights while you heal. A skilled lawyer knows exactly what level of compensation could be possible for you and will negotiate with insurance companies until a fair settlement is offered.
You Will Want a Lawyer Experienced in Personal Injury Law
The law is vast and there are many specialty areas. So, if you are charged with a crime it is important to work with a criminal lawyer to defend your freedom. Other attorneys are focused on the details and complexities of estate plans. Car accident injury victims should discuss their situation with a legal professional who has experience negotiating car wreck claims and winning lawsuits connected to personal injury.
When discussing the details of your claim with an attorney, also be sure to ask about who will be your point of contact. There are times when more than one person will be working to advance your claim or case. Knowing who is on your team and how often you will receive communication is helpful. Then, you will be aware of what to expect as the process advances.
Understanding Deadlines and Fees
There are a variety of deadlines that need to be followed, but the most essential is often the statute of limitations. For car accidents in Maryland, the statute of limitation is three years. This means if you would like to move forward with a lawsuit it must be done within three years of the wreck. Best practice is to file far before the expiration date.
If there is any mistake or misinformation, it can be a setback. In order to strengthen your standing in the possibility of a high settlement, have a Baltimore car accident lawyer take you through the timeline step by step. If you are worried about being denied, simply ask what would happen if that were to occur. And be sure you understand how the lawyer will be paid and if there are any additional fees or expenses that will need to be settled.
Were you involved in a Maryland car crash and now need the guidance of a Baltimore personal injury attorney? If you have high medical expenses, connect with a skilled attorney who can navigate complex claims. Have an experienced attorney work for you. Compensation is possible when another person or party was negligent. Reach out to the legal team at Iamele & Iamele, LLP. With years of personal injury claim knowledge, our attorneys can help. Contact us today for a free initial consultation.