What To Expect At A Deposition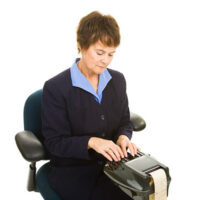 When injuries are sustained in a Maryland car accident, a Baltimore personal injury lawyer may bring up the topic depositions. This is because when another behaves negligently or recklessly, evidence is needed to prove the need for compensation. One form of documentation is a deposition, which is essentially sworn testimony that occurs outside of a court of law.
Depositions are often done to gather witness testimony, but others could be asked to provide written or oral depositions as well. An experienced legal professional can guide you through the process and calm any concerns you have.
Oral Depositions During Discovery Process
Before a personal injury case would go to court, a discovery deposition could occur. This is a type of oral testimony that will shed light on the case. There are a range of topics that could be addressed. If you will be providing a deposition, you should be prepared for almost any question, but some questions are more common than others.
If you were injured in an accident and will be providing an oral deposition, you will likely be asked one or more of the following:
Personal identifying questions, such as if you are married and what you do for work.
Inquiries on any criminal history you may have.
Medical history questions, typically going back around 10 years.
Details about the accident, including what happened before and after.
Questions about healthcare treatments as a result of the collision.
Additional harm beyond medical expenses, such as pain and suffering or lost wages.
Answer all questions honestly. Even though you are not at a trial testifying, you are under oath when providing a deposition and the information provided could be used at trial should one move forward.
The People In the Room
When your attorney shares the need for a deposition with you, they will also tell you who else will be in the room and what you can do to prepare. Typically, the following parties will be present:
Yourself
Your lawyer
Legal representatives of the opposing party
Court reporter or videographer
Preparation could be letting you know that you will be asked to swear to tell the truth and should provide honest answers. To make the best impression, present yourself in a professional manner and know that if you make a mistake, remaining calm is essential. Being truthful is the most important element, and you may have an opportunity to review the deposition recording later. If you do, you can correct any small mistakes you made due to feeling nervous.
Have you been asked to provide a deposition after a Maryland car accident? Talk with an experienced car accident attorney to learn about the deposition process. You have a right to compensation if you are juggling bills and expenses because of another's negligence. The attorneys at Iamele & Iamele, LLP can help. We are committed to the rights of our clients, and we fight for their right to a full and fair settlement amount. Call 410-779-6160 today to schedule your no-cost consultation.