What Protections Do I Have After a Baltimore Car Accident?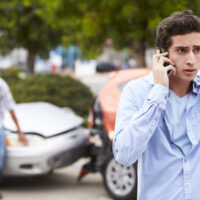 After being involved in a traumatic event, such as a car accident, it can be confusing to know how to access legal protections. When you have suffered emotional, physical, and financial damage, there is a path to recovery. Particularly when another's negligence caused the collision. When you talk to a personal injury lawyer about your protection under Maryland law, a path to compensation will become clear. Connect with a Baltimore car accident lawyer today.
Protections Are in Place for a Range of Accidents
Personal injury law is designed to protect accident victims. You may choose to work with a personal injury lawyer to handle a variety of accidents involving negligence, including the following.
Car accidents
Truck accidents
Motorcycle crashes
Medical malpractice
Nursing home negligence
Individuals need legal protections as accidents can result in financial devastation for families, compensation for medical expenses, lost wages, and more is only right when another was negligent.
Of course, life can be messy and things are not always clear cut. For this reason, personal injury negotiations can be complex. When you work with an experienced personal injury lawyer, you will know that deadlines are being met and the full scope of damages is being taken into account. There may be items that are eligible for compensation you never considered, for example.
Tell Insurance Companies to Talk to Your Lawyer
It is possible one or more insurance companies will contact you after an accident and ask for a statement. You have the right to say no and tell them to talk to your attorney. A lawyer can handle all of these conversations for you. In fact, it is often recommended that you not engage in these conversations. There have been times when insurance adjusters will pressure an accident victim to admit fault. Or, they may say if you do not provide a statement your claim will be delayed. You do not have to give in to these pressure tactics. A lawyer will protect your rights for you.
Rushing is not always the best path to a full and fair settlement. While a lawyer will work quickly and efficiently, they will also assess the documentation to be sure all of your needs are being met. It is possible an insurance company will offer you compensation for medical bills but will not add your loss of future earnings to the figure. These are important elements a Baltimore car accident lawyer will be sure to address.
If you are suffering from emotional distress, physical injuries, and more, connect with an experienced attorney to explore your options. It is possible there are short-term expenses and long-term impacts that need to be assessed.
Are you suffering from car accident injuries and need a legal professional to let you know what rights you have for compensation? If you have high medical expenses, connect with a skilled attorney who can navigate complex claims. Reach out to the legal team at Iamele & Iamele, LLP. With years of personal injury claim knowledge, our attorneys can help. Contact us today for a free initial consultation.
https://www.iamelelawfirmbaltimore.com/did-you-dislocate-your-knee-in-a-car-crash/