What is the Maryland Approach to Workers' Compensation?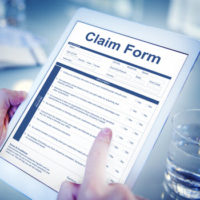 Since the turn of the 20th century, workers' compensation laws have protected workers who suffer an injury on the job. Workers' compensation replaced the old approach that required an employee to sue their employer for negligence to recover for lost wages or medical bills. But negligence can be difficult to prove, resulting in roadblocks to recovery for injured workers.
To resolve this problem, workers' compensation creates a system that bypasses the courts and results in benefits for employees and employers. For employees, they are able to receive immediate compensation for lost wages and medical bills, without waiting for or worrying about the result of a lawsuit. For employers, they avoid liability and potentially large damage awards by paying into the workers' compensation system.
While workers' compensation laws appear across the United States, it is important to remember that every U.S. state has a different approach. Today we will explore the fundamentals of Maryland's state-specific approach to workers' compensation.
Maryland Workers' Compensation Act 
The Maryland Workers' Compensation Act (the Act) provides a detailed breakdown of the state laws. There is a significant amount of material in the Act. For now we will focus which workers and injuries qualify for protection under the Act.
Protected Workers 
It is essential to note that workers' compensation only applies to employees in Maryland. There must be a true employer-employee relationship in place, likely formalized with some kind of employment contract.
Independent contractors are not considered employees under Maryland law. The nature of contract-based or temporary work inherent with independent contractors falls short of a true employer-employee relationship. As a result, independent contractors do not receive workers' compensation protections in Maryland.
Even if a worker is not considered an employee – and, thus, not protected by workers' compensation – the Act does provide an alternative option. Such workers can choose to be covered by workers' compensation insurance by fulfilling certain requirements. The Act outlines specific procedures for electing coverage and enabling workers' compensation protections.
Covered Injuries 
Unlike some U.S. states, Maryland restricts the types of work-related injuries that are eligible for workers' compensation. In order for an employee to qualify for workers' compensation, their injury must be a result of an "accidental personal injury arising out of and in the course of employment."
This qualification under Maryland law is significant. Workers' compensation does not necessarily apply to all injuries suffered at the workplace or while working. There must be a connection between the injury and the performance of work duties. Employees are responsible for demonstrating those elements in order to receive workers' compensation benefits.
In addition to accidental personal injuries, the Maryland statutory scheme also covers certain occupational diseases where there has been a resulting disablement or death.  A compensable occupational disease is some ailment, disorder, or illness that is an expected result of working under conditions inherent to and inseparable for the employment. In certain instances this can include ordinary or job-related repetitive trauma.
Do You Have Questions for an Experienced Workers' Compensation Attorney? 
Whether you are dealing with workers' compensation or other personal injury matters, it can be a challenge to know where to start. With the prospect of lost wages and mounting bills, the pressure will only continue to build. That it is why it is vital to seek counsel from a knowledgeable workers' compensation attorney. That way you can gain a clear understanding of your rights and benefits under the law.
Based Baltimore, Maryland, the attorneys at Iamele & Iamele, LLP are knowledgeable in the field of workers' compensation. If you have questions about workers' compensation or other personal injury matters, please feel free to contact us immediately for a free initial consultation. Iamele & Iamele, LLP is also available by phone at 410-779-6160, by fax at 410-779-6161 or by completing a simple form online.