What Is Included In Workers' Comp Benefits?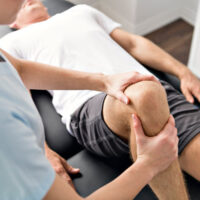 In Maryland and around the country, it is a requirement for employers to pay for workers' compensation insurance. Your employer cannot ask you to pay for those expenses or take the insurance fees out of your pay. If workers' comp coverage has been taken out of your pay, that is illegal.
Workers' comp benefits are in place to help workers who have experienced illness or injury as a direct result of their employment. Compensation could be connected to rehabilitation appointments, medical care, or lost wages. If you have questions about workers' compensation law in Maryland, an experienced Baltimore workers' compensation lawyer can provide you with answers and inform you of the results of cases similar to your own.
Types of Rehabilitation Covered
What type of rehabilitation you need after a workplace injury or illness will depend on the situation. In many instances, workers' comp insurance covers the expense of doctor bills and time off work to recover. But for other workers there is a longer road to healing that requires additional support, including one or more of the following.
Physical therapy appointment. Working with a professional, muscle recovery and movement may be possible.
Vocational support programs. If a person is unable to return to their original occupation, programs exist to help reassess their marketable talents and find them an employment path.
Social worker appointments. Professionals are available who can help them access resources should their health condition be lifelong.
Whether you need rehabilitation or other support, there are experts to assist you through the process. Vocational rehab options are a great way to provide workers with enhanced self-esteem, independence, and financial gain after experiencing setbacks due to injury or sickness.
Moving Forward After Claim Is Denied
Denial of a claim does not mean the fight is over. Sometimes disputes can be taken up with the insurer and resolved. There have even been times when Maryland workers' comp disputes land in court and the judge makes a final decision regarding the claim and compensation award.
Claim disputes could occur if the insurance company does not believe the injury is connected to the workplace or the insurer has provided a set amount of compensation and then, when medical professionals stated more was due, denied any more appointments. A skilled Baltimore workers' compensation lawyer has experience navigating complex claims. After a knowledgeable attorney looks over the details of your case, they will inform you of your options, which could include insurance negotiations, court, or another path.
Have you found yourself in the middle of a Maryland workers' comp dispute? A legal professional can help you protect your rights and secure the compensation you need to move past an injurious event. Contact the attorneys at Iamele & Iamele, LLP to get started. Our lawyers can request a hearing or file an appeal if required and will work diligently to recover full financial damages. A fair settlement can provide you with the legal support you need while recovering from a workplace illness or injury. Contact us today for a free consultation.