What If My Car Is Worth Less Following A Crash?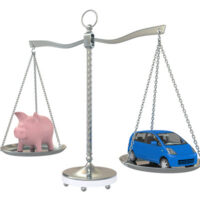 After a collision, making sure everyone is okay or having any physical injuries treated is a top priority. But if the accident did not result in physical harm, your attention may turn to your vehicle. If there has been damage to your vehicle, you will likely think of how much the repair will cost, if your car will be deemed a total loss by an insurance adjuster, and if there is a repair if the accident listed on your car's history will impact its market value.
When crashes happen, it is common for there to be vehicular damage. If your car or truck has lost value as a result of this damage, compensation for that loss could be possible. When you connect with a Baltimore car accident lawyer, they will be able to assess the details of your unique circumstance and calculate the losses that could be part of your personal injury claim.
Do Not Fix the Car Yourself
It is important you obtain car quotes and have repairs done by an authorized professional. Attempting to fix a car yourself or having it repaired by an unskilled person could complicate your claim and make securing a fair compensation amount impossible.
Following correct protocol is necessary for your financial health as a car repair can result in a car's value being diminished. According to a recent study over 50% of car buyers choose to avoid a vehicle with an accident on its record, when possible. For this reason, you could receive a lower amount for your car from a future buyer or dealer.
There are Different Forms of Diminished Value
When you work with a legal professional, they will let you know what form of diminished value could be part of your claim.
When an accident history decreases a car's value, even after it has been repaired to be as close to new as possible.
Resale value before an accident repair, immediate diminished value is not often used.
Repair-related. Rare, a repair-related loss is when value is diminished to an improper repair after an accident.
Successful claims rely on attention to detail and following deadlines. A skilled Baltimore car accident lawyer can negotiate with insurance companies for you while you move past the event. Additional information may come to light in the process, information that could affect the worth of a claim, such as if there were past accident repairs. A lawyer knows how to adjust to new information and still work to secure the best offer possible for you.
Are you worried your car or truck is now worth less because of a recent collision? Do not sign a settlement agreement until you understand all of your damage recovery options. You need an attorney working for you. Contact the legal team at Iamele & Iamele, LLP to understand your options. Our attorneys successfully secure compensation for individuals coping with injuries in the Baltimore-Washington Metropolitan area. Contact us today for a free initial consultation.