What If My Car Crash Bills Are For Property Damage?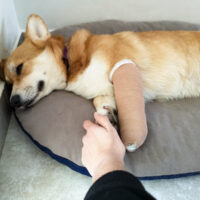 Property damage is common in car accident insurance claims. Often this includes the financial amount needed to replace or repair a car, but there are other forms of property damage as well such as damage to your phone, GPS system, and other items. Of course, you will need to have documentation of the value of any items that were damaged or ruined in order for you to seek reimbursement.
You do not need to be in a major car crash to benefit from hiring a Baltimore personal injury lawyer. A skilled attorney can help you secure damages for property and minor injuries. When you discuss the details of your accident with a legal professional, they can let you know if it is advantageous for you to file your own claim or if a higher amount could be obtained through hiring a lawyer.
Minor Injuries, Doctor's Assessments, and Care for Pets
People call accidents minor without fully understanding how many expenses can be involved. For example, if you have minor injuries and are in need of a new car, bills can pile up quickly. When you have an injury, seeing your doctor as soon as possible is your best course of action. This is true even if you do not believe the harm is severe.
There are many examples of minor injuries leading to high expenses. And if someone else was responsible for the crash, you should not have to pay for all of the fees, even if your injuries did not require an extensive hospital stay. You may still be facing physical therapy expenses and out-of-pocket healthcare fees.
Additionally, if you have a pet that was hurt when the car crash occurred, it is important to note that pets are personal property. Veterinary expenses could be included in the property damage portion of your claim. The financial responsibility for your care, as a human, would be listed with bodily injury expenses.
Insurance Negotiations and Cash Value
Depending on the situation, you may or may not receive cash value for your property damage. There are a lot of calculations that go into how much a car is worth if it is deemed a total loss. You can strengthen the possibility of obtaining a full value that will allow you to replace your vehicle when you talk over the details of your situation with a Baltimore personal injury lawyer.
Thankfully, many car collisions are minor accidents, meaning individuals can walk away from the event and return to their daily lives. But that is not to say that minor wrecks do not come with financial stress and strain. You still may need to secure compensation to replace your property and cope with minor injury expenses.
Are property damage bills and minor injury examples following a Maryland car wreck keeping you up at night? An experienced lawyer can inform you of your options, which may include damage recovery. The skilled personal injury attorneys at Iamele & Iamele, LLP in Baltimore, Maryland, will provide you with a confidential, free assessment. At that point, all of your legal questions can be answered. To get started, contact us to schedule a consultation.