What Happens If I'm In An Accident In A Baltimore Rental Car?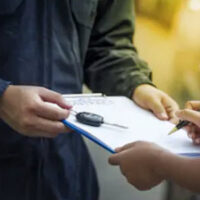 There are many reasons why individuals in Baltimore and around the country choose to rent a car. You may be on vacation or need a vehicle while your own personal car is being repaired. And sometimes it's fun to try a new type of car, maybe one that is smaller or larger than the vehicle you typically drive. While there are advantages to renting a car, there are risks too. Accidents can happen at any time, even when you are in a rental.
If you are now trying to figure out how to cope with a damaged car you do not even own, talk to a Baltimore car accident lawyer. Crashes can be confusing events, and if the crash happens in a rented vehicle, it can be even more stressful. You need a legal professional on your side.
Do You Have Auto Policy or Credit Card Protection?
Before you drive off a rental car lot, it is important to understand what type of insurance coverage you have in the event of a collision. For some, their personal auto policy includes rental car coverage. Talk to a representative of the company to understand the scope of your coverage. There are often exceptions, such as vehicular damage being covered but the theft of an auto not being covered.
When people don't have coverage on their own auto insurance, or if they do not have auto insurance, they may find they are covered through one of their credit cards. It may be essential that the card you are using for coverage is the card you use to rent the vehicle. Again, discuss the details of the coverage you will be relying on with a company representative.
Also, do not trust the rental car company to document all pre-existing damage. Look over the car yourself, too. Take pictures and notes, when necessary.
What Type of Information Should I Share?
After an accident, in a personal vehicle or a rental car, information will need to be exchanged. This includes contact information and names of all drivers involved. Rental car company information should be exchanged as well.
Insurance conversations can be complex when there are multiple drivers involved in an accident and one or more of them were driving rental cars. If you're unsure how to navigate the aftermath of your rental car accident, talk to a Baltimore car accident lawyer. Damage recovery is possible when another was negligent, this is true if you were driving your own car or a vehicle you rented from a rental car company.
Did you rent a car in Baltimore and were then involved in a collision? Do not sign a settlement agreement until you understand all of your damage recovery options. You need an attorney working for you. Contact the legal team at Iamele & Iamele, LLP to understand your claim options. Our attorneys successfully secure compensation for individuals coping with injuries and expenses in the Baltimore-Washington Metropolitan area. Contact us today for a free initial consultation.