What A Baltimore Business Owner Should Know About Premise Liability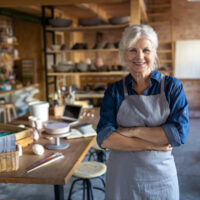 There are many details that go into opening and running a business. People invest their time, resources, and energy into their business plans, and are sometimes so focused on the day-to-day tasks that they fail to shield themselves from legal problems that could arise.
One study reports that approximately 50% of businesses close within the first five years of existence. Of course, the reasons for businesses closing vary, and could be due to an owner changing their field of interest or competition pushing the business out, but there are also situations where management did not take appropriate steps to protect the business.
For example, if you do not have the appropriate insurance and liquidity and a premise liability is brought against your business, it could result in a business-ending crisis. To learn about premise liability in the state of Maryland talk to a Baltimore personal injury lawyer.
Inspections and Pre-Planning
Businesses that are drawing up plans to open and established organizations should do what they can to shield business guests from harm and themselves from financial loss. To do this, both of the following are essential.
Maintain an inspection schedule. Regularly surveying a business and the surrounding property will allow you and your team to notice potential hazards early, so they can be repaired before an injury occurs.
Establish a repair plan. Of course, simply recognizing a risk is not enough. You need to have a plan for how dangers will be handled, including how they will be fixed and how the public will be alerted of the risk while waiting for the repair to take place.
While these steps may appear simplistic, they could shield you from an expensive premise liability dispute.
Even businesses that hold insurance policies may be subject to more expenses than they realize. Because if an injury dispute moves forward, your policy will likely only cover the fees directly related to the injury, such as the victim's medical bills. It is less likely for business expenses, including loss of customers and repairs of the area where the person was injured, to be eligible for damage recovery.
Bring Your Questions to a Legal Expert
Whether you are the owner of a Maryland business who has liability questions or you are an individual who was injured while frequenting a business, you need to talk to a personal injury law expert. Connect with a skilled Baltimore personal injury lawyer who has worked on cases with details similar to your situation. Then, they can share with you possible strategies to achieve the best outcome for you and your particular needs.
Have you found yourself wondering what protections your business should have in place but are unsure where to turn? To learn more about premise liability and how hiring a lawyer could shield your organization from future disputes, talk to a skilled attorney with experience in the Baltimore-Washington Metropolitan area. The legal team at Iamele & Iamele, LLP has extensive knowledge in local, state, and federal laws. Share your concerns with our attorneys to learn about next steps. Contact us to book your initial appointment.