Vocational Rehabilitation Benefits Under Maryland Workers' Compensation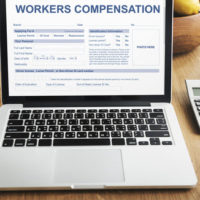 Workers' compensation is a legal doctrine that governs injuries that arise out of employment. After suffering a qualifying work-related injury, the employee can obtain compensation and benefits. That being said, the injury must arise in the course of employment to qualify for workers' compensation benefits.
In certain cases, an employee suffers an injury so severe that they are unable to perform their previous job duties. These employees may be eligible for vocational rehabilitation, which is a special benefit available under Maryland workers' compensation laws. Vocational rehabilitation exists to help injured and disabled employees return to the workforce.
What is Vocational Rehabilitation?
Injured or disabled employees who qualify for vocational rehabilitation will meet with a specialist to try to return to work. The specialist may recommend employment testing, job placement, vocational counseling and training as part of the program. Taken as a whole, the specialist will help the injured or disabled employee find a suitable job.
The overarching goal of vocational rehabilitation is to help the employee return to work. Specialists attempt to find a new job with a similar pay scale as the employee's previous role. But there is not a requirement to match up the salaries exactly. Depending on the circumstances of the injury or disability, the worker will have to accept a job with a lower pay scale.
In most cases, the vocational rehabilitation specialist will examine whether the worker can return to their previous employer with modified responsibilities or in a different capacity. If that is not possible, then the specialist will expand the scope and examine different avenues of job placement.
What are the Requirements for Vocational Rehabilitation?
In most cases, there are requirements for vocational rehabilitation. First, the worker must suffer an injury that qualifies under Maryland workers' compensation. Second, the injury must prevent the worker from returning to their previous job duties.
Additionally, the injured or disabled worker must provide a medical report from a licensed physician. The medical report must stipulate how and why the worker is unable to return to their previous job duties.
How Long Does Vocational Rehabilitation Last?
As the individual circumstances of each injury or disability can vary greatly, each vocational rehabilitation plan is completely unique. The specialists tailor the aspects of each plan to the needs of each injured or disabled employee. As a result, certain vocational rehabilitation plans last longer than others.
In terms of maximum length, there is a two-year time limit on vocational rehabilitation plans. The injured or disabled employee must complete all aspects of their plan within the two-year window. After that point, vocational rehabilitation benefits are no longer available to that employee.
Do You Need Legal Help?
if you suffered an injury in the course of employment in Maryland, it can be truly valuable to consult with a knowledgeable workers' compensation attorney. The attorneys at Iamele & Iamele, LLP in Baltimore, Maryland, have established credentials in the field of workers' compensation, including vocational rehabilitation. If you need legal help, contact us today for a free initial consultation.