Upper Arm Breaks And Baltimore Car Collisions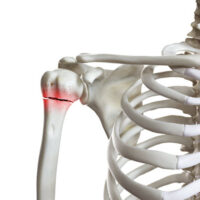 Unfortunately, many individuals suffer broken bones in a motorcycle, truck, or car accident. Sometimes this is a break to the humerus, the long bone of your upper arm, the one that connects your elbow and shoulder. Severe humerus injuries can lead to complete shoulder replacements and even more minor fractures can lead to medical expenses and loss of income when time off work is needed to heal.
If you are dealing with ongoing medical care after suffering a fracture, talk to a Baltimore car accident lawyer. Maryland car accidents can lead to a humerus injury that needs plates or screws to heal, and your daily life may need to be adjusted. Compensation is needed in these and other situations.
Severity of Humerus Fractures
When you connect with a Baltimore or DC attorney, they will assess all of the documentation you have available and determine the personal injury claim worth. For instance, a higher settlement amount could be possible when a patient has to endure a long inpatient hospital stay after a car accident. One of the things that will be considered is what type of humerus break occurred.
Distal fracture. Near elbow fracture, less common in older adults but common when people are young.
Mid-shaft fracture. A break in the area between an elbow and a shoulder, the middle of the bone, that may be able to recover without surgery.
Proximal fracture. Fractures near the shoulder can result in shoulder damage and loss of motion.
Symptoms experienced will depend on the type of upper arm break. Some humerus fracture sufferers experienced numbness, swelling and pain. Others state that bruising and loss of movement are their main issues. Complete loss of arm motion has also been reported.
Your health care team will develop the appropriate treatment plan for the type of fracture experienced. In some instances immobilization of the arm is needed. But other treatment plans consist of physical therapy and a return to motion. Often there is a combination of both. Because fractures can be severe, a car accident victim may lose income as they are unable to work due to their injury. This wage loss could be part of your personal injury claim or case.
Arm Fractures are More Common than Many Think
There are many, many types of injuries that can occur when accidents happen. Whiplash, back, and neck injuries can happen, but arm injuries are common as well. If a person braces for impact, their arm could break when the collision happens, for instance. All injuries are eligible for compensation when another was negligent. Talk to a Baltimore car accident lawyer to learn more.
Are you in the process of healing your humerus fracture and are feeling overwhelmed by medical bills and expenses? You need an attorney working for you. Contact the legal team at Iamele & Iamele, LLP to understand your medical malpractice claim options. Our attorneys successfully secure compensation for individuals coping with injuries and large healthcare expenses in the Baltimore-Washington Metropolitan area. Contact us today for a free initial consultation.