Updated Safety Help To Prevent Maryland Car Crashes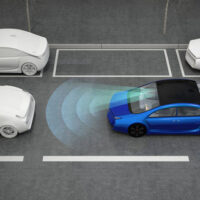 Vehicle safety features have come a long way in recent years. It used to be that the main safety features of a vehicle were seatbelts and airbags. Today, those features are still helpful and many others have been developed, including collision warnings and adaptive features. Since many major accidents occur due to human error, monitoring systems and asset technology can save lives.
After an accident injury due to a human mistake, discuss your situation with a Baltimore car accident lawyer. Financial compensation is possible when another behaved recklessly. Accident expenses and medical bills can be extremely high, often totaling to a figure most families cannot afford. An experienced lawyer knows how much your claim is worth and what level of settlement is full and fair.
From Pedestrian Detection Systems to Collision Warnings
A range of modern safety features exist, each one serving a different purpose. Collision warning systems are designed to detect the speed and proximity of surrounding vehicles to alert a driver to a possible collision risk. There may be an automatic braking system in place as well, a braking feature that could be engaged to slow the vehicle if the driver does not respond to a risk.
Some of the safety features in new vehicles:
Adaptive Headlights
Backup Cameras
Automatic Emergency Braking
Driver Assist Technology
Blind Spot Detection
Forward Collision and Rear Crash Warnings
Lane Change Warnings
Pedestrian Alert Detection
You may have safety features in your vehicle without realizing it. For instance adaptive headlights respond to light conditions to improve visibility. Some new vehicle drivers are enjoying the feature of adaptive headlights without thinking about it as they seamlessly make driving easier and safer.
Adaptive headlights are required in new vehicles, along with backup cameras, lane departure warnings, and more. Lane warning systems track your position in a traffic lane. If there is an unexpected movement, the system will alert the driver. This could be if a driver were to begin merging without using a turn signal.
When shopping for a new vehicle, learn about all of the current safety features within the vehicle. Having a full understanding of how the features work and what alerts you need to be aware of can help to keep you and your loved ones safe on Maryland roads and highways.
Older Cars and New Car Safety Features
If you have an older vehicle, you may want to add safety features to your current car. While this can be done in some instances, to truly enjoy all the modern safe features, it is often best to look into a newer vehicle, particularly if your car is quite old.
Have you been coping with medical bills and other expenses because a human error resulted in you being involved in a Maryland car crash? If you have high medical expenses, connect with a skilled attorney who can navigate complex claims. Have an experienced attorney work for you. Reach out to the legal team at Iamele & Iamele, LLP. With years of personal injury claim knowledge, our attorneys can help. Contact us today for a free initial consultation.