Top Questions To Bring To A Consultation With An Injury Attorney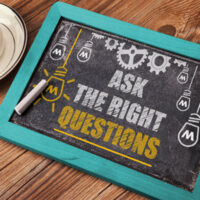 Following an accident injury, a friend or family member may have advised you to seek legal counsel, which makes sense because legal support can make a significant difference in your ability to secure fair compensation and protect your rights.
But while consulting with a skilled legal professional is a crucial step in understanding your options and building a strong case, if you have never worked with an attorney before you may be unsure how to prepare for your consultation appointment. To make the most of your consultation with a Baltimore personal injury lawyer, bring a list of questions.
Making an Informed Choice
Having a list of questions is helpful for a couple of reasons. First, if you are consulting with a few different attorneys before making a final decision, asking each of the lawyers the same questions will make it easier to compare one against another. Also, having questions already prepared means you won't forget to ask something that is important to you, and with the knowledge that the answers to these questions provide you will be empowered to make informed decisions about your claim.
What is your experience? Asking about an attorney's experience and track record in handling injury cases similar to yours allows you to determine if they will be able to strategize and negotiate effectively on your behalf.
Do you think my case is strong? Once you have described the details of your injury incident, the attorney will likely assess the strength of your case. A competent lawyer will provide an honest evaluation, one that outlines both the merits and the challenges.
How do you communicate with insurance companies? Because insurance adjusters may try to settle injury claims for the least amount possible, be sure your attorney has experience negotiating with adjusters in order to maximize your compensation.
What type of compensation should I pursue? Understanding the types of compensation available is part of case evaluation. Discuss different forms of compensation, such as medical expenses, lost wages, pain and suffering, and future damages.
How long will it take to resolve my case? While it's not usually possible to put an exact timeline on the duration of a case, a seasoned attorney can provide an estimate based on similar cases they have handled, which can help you manage your expectations and plan accordingly.
What is your fee structure? Discuss how the attorney will be paid in order to avoid any surprises. Often personal injury attorneys work on a contingency fee basis, meaning they get paid when they successfully recover compensation, but you should also ask about any additional fees.
Through the process of discussing experience, case assessment, compensation options, and the fee structure, you can make an informed decision about which Baltimore personal injury lawyer is the best match for you.
Why are you seeking legal guidance? Share the details of your accident injury with the legal team at Iamele & Iamele, LLP. Attorneys are available to answer your questions and share next steps. Contact us to schedule a no-cost consultation.