The Importance Of Adequate Security Measures For Maryland Businesses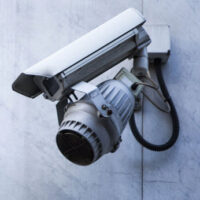 Maryland businesses have a legal obligation to ensure that their premises are safe and secure for their employees, customers, and visitors. This means taking reasonable steps to prevent criminal activity and providing adequate security measures to deter potential offenders.
If you or someone you care about sustained serious injuries because a business failed to take their responsibilities seriously, a Baltimore lawyer familiar with the complexities of negligent security cases can help you pursue damage compensation. To learn about what accountable acision is in reach for your unique situation, and to access information about the possible value of your claim, discuss the details of your injury with a Baltimore personal injury lawyer.
Reasonable Steps to Prevent Crime
Negligent security claims move forward when a property owner or manager fails to take reasonable steps to prevent foreseeable criminal activity. Examples of situations that could result in a claim or case include:
Inadequate lighting
Broken locks or malfunctioning gates
Lack of surveillance cameras
Absence of trained security personnel
Unsecure hallways, elevators, or parking lots
Failure to warn visitors or customers of known dangers
To succeed in this type of claim, you need to be able to prove that the property owner or manager had a duty to provide adequate security, that they breached that duty by failing to take reasonable steps to prevent criminal activity, and that their breach was the direct cause of your injuries and harm. This is because Maryland law recognizes that businesses have a duty to provide a safe environment, and that duty extends to taking reasonable steps to prevent crimes.
A Baltimore negligent security lawyer knows how to gather evidence to support your claim, such as eyewitness testimony, police reports, and surveillance footage. They will also work to identify all potentially liable parties and prove their negligence. For example, the business owner and a private security firm could share responsibly for the incident.
Lawyers Can Also Provide Guidance to Business Owners
In addition to helping victims of negligent security pursue compensation, an experienced negligent security lawyer can help businesses understand their legal obligations. Then, they can take proactive steps to prevent criminal activity on their premises such as advising proactive property owners to engage in security assessments.
As a result of the assessment, property owners may choose to install surveillance cameras or alarms, hire security personnel, and provide employee training on how to respond to potential security threats.
Whether you were injured in a Maryland business and want to hold the property owner accountable or you own a business and are looking for ways to protect yourself from legal action, a Baltimore personal injury lawyer can help. It is a reality that when businesses fail to provide adequate security, they can be held liable for injuries or damages resulting from their negligence.
Who was injured at a Maryalnd business, you or someone you love? When struggling to pay injury expenses you believe another was responsible for, it makes sense for you to consider filing an insurance claim or lawsuit. To discuss what is possible for you, talk to the legal team at Iamele & Iamele, LLP. Contact us to book your no-cost consultation.