The Impact Of Body-Worn Cameras On Police Misconduct Cases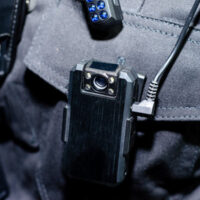 Cameras worn by police officers are a significant development in law enforcement circles, both in the state of Maryland and across the United States. These devices have fundamentally changed the landscape of policing by providing an objective, visual record of interactions between law enforcement officers and the public.
To have your questions about body-worn cameras and their role in criminal cases answered, talk to a Baltimore police misconduct lawyer. The availability of video evidence is influencing many police misconduct cases. If you are moving forward with an allegation, it is possible video evidence could be used in accountability arguments.
Transparency and Accountability
The rise in body-worn camera use is a response to growing concerns about misconduct, specifically allegations of illegal law enforcement behaviors. These recording devices are small, unobtrusive cameras that are typically worn on an officer's uniform, and they are able to save audio and video footage of interactions with civilians. Through the creation of an unbiased record of events during police encounters, it is often possible to assess actions and behaviors at a later date, if needed.
A way to hold both law enforcement officers and civilians accountable, cameras have been attributed to more positive police-civilian interactions. Because when police know they are being recorded it encourages them to adhere to department rules, and civilians are less likely to come forward with false accusations against officers when they are aware of a recording of the exchange.
Improved Evidence for Legal Proceedings
The video evidence captured by these cameras can be a powerful tool, and body-worn camera footage has significantly influenced police misconduct cases, both for plaintiffs and defendants.
For plaintiffs, camera footage can serve as compelling evidence to support their claims of excessive force or civil rights violations, and for law enforcement and defendants, body-worn camera footage can demonstrate the context of an incident. In some situations, once information about the event is shared, it can potentially exonerate officers accused of wrongdoing. Recorded evidence, such as that supplied by video footage, can give a case a more comprehensive and objective account of events, which reduces ambiguity and confusion.
While body-worn cameras have made significant strides in improving transparency and accountability, they are not without challenges. Issues such as camera malfunctions, selective recording, or officer misconduct outside the camera's field of view can still arise. Additionally, privacy concerns regarding the recording of private citizens in sensitive situations must be carefully addressed.
Cameras worn by law enforcement have ushered in a new era, and while they have their limitations, there are many benefits of body-worn cameras. Talk to a Baltimore police misconduct lawyer about how camera footage can provide evidentiary support to your case.
Do you believe your case would be strengthened by body-worn camera evidence? If you are involved in a police misconduct dispute, talk to the attorneys at Iamele & Iamele, LLP. Our legal team attorney understands the nuances of police misconduct cases and is familiar with body cameras and other forms of innovative technology. Contact us to book your fee-free appointment.