Teenage Girl is Yet Another Crime Victim of Baltimore Gun Violence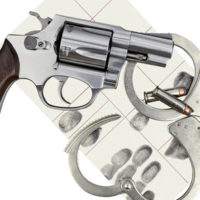 A December shooting in downtown Baltimore added two more crime victims to the city's yearly total, including a 13-year-old girl and her 38-year-old family member, reported The Baltimore Sun.
The incident in question occurred in the evening of December 9, 2018. At that point, the teenage girl and the family member were in a car near the 3300 block of Gwynns Falls Parkway. The pair were stopped at a traffic light when an assailant approached the vehicle and discharged a firearm.
After sustaining injury from the gunfire, the teenage girl and her family member sought safety by fleeing the scene. When the Baltimore Police Department responded to the incident, they found the teenage girl and her family member approximately two miles away, near the 300 block of North Hilton Street.
First responders transported the teenage girl and her family member to a nearby hospital for emergency medical treatment. Both are expected to recover fully, as neither individual suffered life-threatening injuries.
At this point, the Baltimore Police Department continues to investigate this shooting. However, the department has yet to make any arrests and has little insight into the motive for this act of violence. There is hope that a witness from the community can shed more light on the perpetrator and motive of this shooting.
This unfortunate incident adds another child victim to Baltimore's growing problem with gun violence. Across 2018, the city had 31 non-fatal shootings involving younger children, according to a statement from Baltimore City Councilman Brandon Scott. Additionally, of the city's approximately 300 homicides in 2018, there were at least 14 child victims.
As chair of the city council's committee on public safety, Councilman Scott is in a unique position to evaluate this surge of violence against children in Baltimore. Scott pointed out that the council has prioritized a Youth Violence Reduction Strategy, including the rollout of the Roca Program. Nonetheless, the child victims of gun violence continue to add up around Baltimore. For example:
In December, a 17-year-old boy was shot and killed near the 2200 block of Christian Street in Southwest Baltimore;
In December, two 18-year-old boys were shot and killed near the 2400 block of Brentwood Avenue in East Baltimore;
In November, a 3-year-old boy was shot and injured near the 600 block of North Ellwood Avenue in East Baltimore;
In November, a 5-year-old girl was shot and injured near the 1000 block of McKean Avenue in West Baltimore;
In October, a 17-year-old boy was shot and killed in South Baltimore; and
In July, a 7-year-old girl was shot and killed in Southwest Baltimore.
Let Us Help You Today
If you were the victim of a crime in Maryland, it can be distinctly advantageous to contact a seasoned personal injury lawyer. The lawyers at Iamele & Iamele, LLP in Baltimore, Maryland, feature proven capabilities in the arena of personal injury law, including the representation of victims of crime. If you need legal help, contact us today for a free initial consultation.
Resource:
baltimoresun.com/news/maryland/crime/bs-md-ci-13-year-old-shooting-victim-20181210-story.html
https://www.iamelelawfirmbaltimore.com/5-post-sentencing-notice-rights-for-maryland-crime-victims/