Talking To Your Doctor About An Accident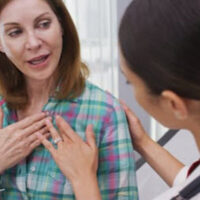 Medical care is essential after a car accident injury is sustained. Having your injuries looked over by a doctor is important as a path to healing and to secure your claim to damage recovery. Additionally, sometimes there are latent health issues that an accident victim isn't aware of and are noticed by their physician, allowing them to address health concerns immediately for optimal outcomes.
When you connect with your medical team, be honest and keep your conversations focused on the facts of your injury. Oversharing with your doctor about how the accident injury might have occurred or failing to follow a prescribed plan of treatment could lead to an insurance company denying your claim. Be clear and honest with the medical professionals treating your injuries. Then, connect with a Baltimore personal injury lawyer,
Failing to Attend Appointments and Lying About Health Histories
Being dishonest can complicate your claim. For example, you need to be honest about pre-existing conditions that may have been exacerbated by the accident. When your doctor has a complete picture of your health, they will be able to determine the best path forward to treat your current health concern. Fabricating when or how an injury was sustained will only cause you problems later.
A medical history that is clear will help support your need for compensation. When there is murky information or entries in which a patient tells different stories to different medical professionals, it can lead to an insurance adjuster calling the severity of your injuries or the harm being a direct result of the accident into question.
In addition to being honest, you need to see your treatment plan through and follow the guidance of your doctor throughout your healing process. If a person fails to attend follow-up appointments or participates in activities their doctor clearly stated to avoid, an insurance company adjuster will red flag your behavior as that of an individual who is not as injured as they are claiming.
Do Not Ask Your Doctor to Testify
Keep your conversations with your doctor focused on treating your injury. If there is the need to secure medical records and possibly secure an expert statement, your Baltimore personal injury lawyer will take the steps to obtain these valuable pieces of evidence. Personal injury attorneys work on claims and lawsuits every day, they know how to access information appropriately, without causing anyone else involved in the negotiations to question the intent. 
Did you share a lot of information with your doctor after a Maryland accident and now wonder if it will hurt your claim? Connect with an experienced car accident attorney to have your questions answered. Legal professionals are available to support you throughout the process. If you have bills and expenses because of another's negligence, connect with one of the attorneys at Iamele & Iamele, LLP to discuss a path forward. Our lawyers are committed to our clients, and we fight for their right to a full and fair settlement amount. Call 410-779-6160 today to schedule your no-cost consultation.