Straying From Lanes And Drunk Driving Charges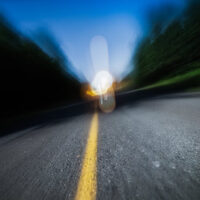 There are a range of identifiers that Maryland law enforcement officers use to recognize drunk driving offenses. One common one is noticing drifting from driving lanes or swaying between lanes. Erratic driving patterns can be a strong indication of impairment, so they could result in the individual facing drunk driving charges.
If you are charged with drunk driving connected to erratic driving or other indicators of impairment, talk to a Baltimore DUI & DWI lawyer about your defense options as quickly as possible. Understanding the potential consequences is an essential part of the process as a DUI conviction can result in severe penalties, including fines, license suspension, mandatory alcohol education programs, probation, and even incarceration.
Evidence of Impairment and Probable Cause
The term erratic driving means a person is operating their vehicle in a careless or reckless manner. Straying from lanes or swaying within your driving lane falls under the umbrella of erratic driving. As a result, unexpected lane shifts and drifts can be a significant red flag for law enforcement officers. A driver failing to maintain their lane suggests to law enforcement that their ability to safely operate the vehicle is compromised, and that inability could be due to alcohol consumption or drug use.
Officers need probable cause for a drug stop, and erratic driving patterns provide them with a cause. When a police officer has reasonable suspicion or probable cause that a traffic violation or criminal activity is taking place, they are authorized to stop and detain a driver. Once the car is pulled over, the officer will likely investigate further for signs of impairment.
After law enforcement officers notice a driver swerving lanes and a traffic stop is initiated, the officers may administer field sobriety tests to assess the driver's cognitive and physical limitations. The range of tests will depend on the situation but often include walking a straight line and turning around as well as standing on one leg. These tests are designed to identify signs of impairment and if the driver is not able to perform these tests satisfactorily, an officer will likely request a breathalyzer test.
Supporting Evidence and Talking to an Attorney
Evidence of swerving while driving can serve as crucial evidence to support a drunk driving charge as prosecutors can argue that the observed behavior demonstrates a lack of control. It is in your best interests to connect with a Baltimore DUI & DWI lawyer after an arrest to protect your rights. A DUI conviction can have long-term effects on your driving record, insurance premiums, employment opportunities, and personal reputation.
Why did officers pull you over? Erratic driving patterns, such as straying from lanes, can raise suspicions of impairment and can be probable cause for a traffic stop. If you have been arrested for drunk driving in the state of Maryland, discuss your case with the legal team at Iamele & Iamele, LLP to explore possible next steps, such as challenging the evidence against you and developing a strong defense strategy. Contact us to schedule a no-cost consultation.