Spinal Stenosis And Maryland Liability Claims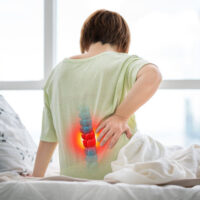 Spinal stenosis often manifests in the neck or lower back and results in pressure on the spinal cord and nerves within the spinal column. While the condition can be due to age, there are other situations where the diagnosis follows accidents, negligence, or workplace incidents.
When concerns about the legal aspects of spinal stenosis and liability arise, talk to an expert about compensation options. After a Baltimore personal injury lawyer has compassionately listened to the details of your situation they can provide you with guidance on the possibility of linking your diagnosis to a personal injury claim.
Proving Liability Connect to Spinal Harm
Spinal stenosis is characterized by a spinal canal narrowing, which exert pressure on nerves and the spinal cord, leading to severe pain, numbness, weakness, and the possibility of various bodily function losses. If someone's negligence or intentional actions lead to spinal harm, you may be eligible to file a liability claim, but it is also true that an insurance company could suggest the spinal stenosis diagnosis is due to age-related wear.
Examples of when spinal stenosis may prompt a liability claim:
Vehicular collisions. Car accidents can lead to a range of physical injuries, including harm to a person's back. If you believe another driver was at fault for the collision and a spinal stenosis diagnosis either developed or worsened due to the impact of a collision, a successful claim may be in reach.
Workplace injuries. When spinal harm is a direct result of a workplace incident or hazard, you might be entitled to workers' compensation benefits or liability compensation if a third party's negligence contributed to your injury at work.
Slip and fall events. Under Maryland law, commercial property owners have a duty to maintain safe premises for their staff and visitors. If you have been diagnosed with spinal stenosis after a slip and fall event, you may have the documentation you need to move forward with a premises liability claim.
Navigating liability claims involving spinal stenosis can be complex as the injury could be contributed to a range of factors. If you are receiving pushback about your spinal injury expenses from an insurance adjuster, connect with a legal professional as soon as possible.
Determining Liability and Gathering Evidence
One of the many ways a lawyer can help you is by conducting a thorough investigation of your situation so liability can be established. If a claim is possible, your attorney will gather evidence to prove your need for financial recovery.
With proof and a value set to your claim, your Baltimore personal injury lawyer will begin the process of negotiating with insurance companies or opposing parties to seek a fair settlement, an amount that will fully cover your medical expenses, lost wages, pain and suffering, and other damages.
Are you recovering from spinal harm and believe it is a direct result of another's negligence or wrongdoing? Spinal liability claims can be complicated, but the legal team at Iamele & Iamele, LLP can guide you through the process. Secure the financial support you need. Contact us today and book your no-cost consultation.