Shoulder Pain And Underlying Harm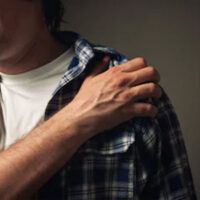 Traffic collisions can lead to a lot of different issues, from physical pain to extensive emotional distress. It is important to take the event seriously. People want to believe they are ok, so in the surge of adrenaline following a road crash they may say a shoulder pain is no big deal, that it will subside with a good night's rest. But shoulder pain could be an indicator of underlying harm. Have your shoulder injury assessed by your primary care doctor or an urgent care professional as soon as possible to protect your health.
Yes, you could face health expenses when you go see a doctor. If you have healthcare coverage, you may be responsible for copays and out-of-pocket expenses. And those without insurance may have to pay for their healthcare themselves, without any support from a benefit plan. If the financial impact of a crash has you concerned about your financial future, talk to a Baltimore personal injury lawyer about compensatory damage recovery.
Fractures and Dislocations
In the course of an auto collision, a person's collarbone is exposed when force is generated. It is possible for the clavicle or the humerus, the long bone within your arm that runs from the shoulder to your elbow, to be fractured. This type of bone break can lead to extreme shoulder pain, and the recovery timeline can be long, requiring you to take time off of work. This can be particularly true for individuals who have surgical procedures as part of their treatment plan.
Also painful, a shoulder dislocation is when the joint is out of its own socket, leading to shoulder pain, sensitivity, and swelling. Numbness is also a symptom of dislocations, and may be felt in addition to or in the absence of pain. Receiving immediate medical care for dislocation is essential.
Muscles within the shoulder can also be harmed, and there are a handful of muscles connected to your shoulder, muscles that are needed to perform an array of arm motions. If your shoulder injury is not addressed in a prompt manner, improper healing could follow. Injuries that do not heal property can worsen your health concerns today and into the future.
Negligent Parties and Compensation
If another road user was negligent, resulting in a car accident and injuries to your shoulder, you may be eligible for compensatory damages. Legal help is available to assist you in reviewing your options. When you are ready to discuss next steps with someone who has experience in the field, talk to a Baltimore personal injury lawyer.
Did you hurt your shoulder in a Maryland car accident? Do not dismiss pain, numbness, or your shoulder making an unusual sound. Your health depends on receiving prompt care, connect with the legal team at Iamele & Iamele, LLP to have the possibility of the negligent party being held responsible for your healthcare fees. Our seasoned legal team is committed to supporting you throughout the personal injury claim process. To learn about the value of your claim, schedule your free initial consultation today. Contact us to schedule an appointment.