Should I Hire An Accident Reconstruction Expert?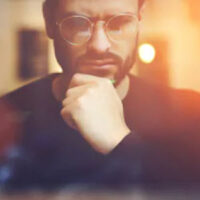 Accident reconstruction professionals are sometimes involved in claims and lawsuits, but they are not always needed. Recovery experts can provide important testimony if a situation is complicated and it is unclear how an accident took place and who carries fault. But if your claim is clearcut, a Baltimore personal injury lawyer will be able to negotiate with insurance representatives to achieve the settlement amount you need to pay off your injury expenses.
Inspecting Images, the Vehicles Themselves, and Statement Assessments
As is true in an array of professionals, the specifics of a reconstruction specialist's assignment will depend on the circumstances of the investigation. That said, the primary responsibility is inspecting the crash itself and providing reconstruction information through a recorded deputation or by providing testimony in a Maryland court of law.
To begin the process, an accident expert will inspect images of the crash site and the vehicles involved in the event. Looking at the vehicles themselves rather than only relying on photos of the cars or trucks can provide a reconstruction professional with key details, such as dirt or grass within tire tracks, details that may not be seen in photographs.
Beyond inspecting images and vehicles, reconstruction specialists will also review witness statements and law enforcement reports. While police reports are official forms of documentation, the reality is that law enforcement isn't usually on the scene until after an injurious car accident. Witness accounts can provide key details of what occurred, specific descriptions that may or may not be included in law reports filed after the incident.
Once they have compiled the data they need, accident reconstruction professionals put the story together in reverse, reviewing accident information to determine how and why a car crash occurred. They can inform the parties involved if the crash was due to a driver speeding, reckless distracted driving behaviors, weather conditions, malfunctioning car parts, or a combination of factors.
Maryland Injury Attorneys Know When Specialists Can Help
When you hire a Baltimore personal injury lawyer, they will talk to insurance representatives and other attorneys on your behalf, protecting your interests throughout the negotiation process. Additionally, because they work on Maryland accident injury cases every day, they know when bringing in additional experts can strengthen your claim. To talk through options, including connecting with forensic experts or accident recovery professionals, make an appointment with an experienced personal injury lawyer.
Were you involved in a Maryand accident and are now wondering if additional experts will need to be engaged to achieve your desired outcome? Talk to a veteran Baltimore injury attorney who can review your expenses and fight for the compensation award level required to cover all of your bills. Advice is in reach when you share your story with the compassionate attorneys at Iamele & Iamele, LLP. Baltimore, Maryland injury attorneys who have years of accident recovery experience know when the expense of hiring a reconstruction expert will pay off in the long run. Book a confidential assessment today, contact us for a free consultation.