Settlements Due To Security Lapses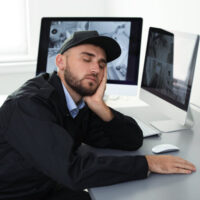 Even when a Baltimore business has security features in place, they need to be maintained. Lapses in procedures and failing to upkeep equipment could lead to guests of the business sustaining injuries. Owners and operators have a duty of care, they need to have the appropriate safety protections to protect the public in place. If you were hurt because of a security lapse, financial recovery could be in reach.
Analyzing if reasonable steps were taken is part of the process. While it is understood that it is impossible to shield every business visitor from all harm, basic security needs to be implemented so illness and injury can be avoided, when possible. To Learn about how to strengthen your negligent security claim, discuss the facts of your case with a Baltimore personal injury lawyer.
Are There Different Kinds of Lapses?
Yes, there are a range of risks that fall under the category of security lapses. They could be one or more of the following.
Alarm systems, video cameras, and other security features were broken.
Window and door locks were not functioning.
Security staff, including guards, were not scheduled or did not perform their duties effectively.
Not enough light for safe use in stairways and parking areas.
Safety features, including security cameras and fully lit parking lots, are a way to keep employees and customers as safe as possible and which safety features a business chooses to implement will depend on their business. Hotels and spas, for instance, need to have locks on doors so spaces are private when guests are using them.
Was the Danger Foreseeable?
One of the factors your Baltimore personal injury lawyer will take into account is if the risk that led to your injury was a danger that was foreseeable. This can be the crux of many security claims that are disputed by an insurance company. Your lawyer will take the steps required to prove the owner and management team should have noticed the danger if they were effectively completing their duty of care to the public.
Injuries and illnesses at local businesses or national chains can lead to high expenses for the injured party and their families. When another was negligent, including an organization that had security lapses that led to the harm, accessing monetary funds is often possible. This monetary relief will compensate you for medical fees, income loss, and pain and suffering. While it will not reverse your injury, it will allow you to access the treatment you need to heal.
Were you injured at a business and believe negligent security is to blame? When you have the proper documentation, holding a Baltimore business accountable is possible. After an illness or injury due to negligence in the Baltimore-Washington Metropolitan area, contact the legal team at Iamele & Iamele, LLP. Our attorneys will examine the details of your case and discuss the possible value of your claim. Once our legal professionals are familiar with how your injury was sustained, they will fight for your financial recovery. Schedule your free initial consultation today. Contact us to book your initial appointment.