Septic Shock And Medical Malpractice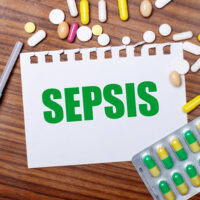 Septicemia, which is commonly referred to as sepsis, is a bacterial infection in a person's blood. While some bodies can eliminate the threat with white blood cells, there are others who cannot, leading to life-threatening health issues. Sometimes the body can't defeat the bacteria because the amount is too large and in other situations the person's health is too weak, or a combination of both.
Monetary compensation could be possible when a medical professional or a facility, such as a long-term care center, can be held liable. Compensation could be collected in connection with economic, emotional, and physical harm. If you are seeking damage recovery, connect with a medical malpractice legal team that has a deep knowledge of sepsis and septic shock legal action options. An experienced Baltimore personal injury lawyer can help.
Connect to a Person's Immune Response
When an infection begins, the body releases chemicals into the blood to promote inflation to promote healing. This can occur either in response to a cut, an appendicitis, or traumatic injury. But when the infection response is too extreme, there can be life-threatening harm. Sepsis can impact a person's skin, urinary tract, or lungs, for instance, and organ damage is possible.
Immediate treatment of sepsis is essential. The condition can worsen quickly, leading to septic shock and dangerous drops in a person's blood pressure. And nursing home residents and individuals in healthcare facilities are particularly at risk as any of the following dangers could be present:
Low activity of t-cells
Inadequate nourishment
Low movement levels leading to weakness and muscle atrophy
Prior organ damage
Imbalances in body chemistry
Various prescription drugs
Being attuned to early symptoms is essential so the correct hospital care can be accessed and administered.
Sepsis and Nursing Home Neglect
If someone you care for has been diagnosed with septic shock and you believe nursing home neglect had a role in the person's health deteriorating, be sure to take next steps. Things you can do include removing the individual you are worried about, reporting the facility to the appropriate administration contact, and exploring legal steps to access financial resources to provide for your family.
Feeling powerless and overwhelmed can happen when a family is affected by medical malpractice or nursing home neglect, but there are professionals who can assist you during this difficult time. Talk to a Baltimore personal injury lawyer about what type of legal action or insurance claim negotiation could be a solution for you.
Do you suspect a healthcare provider of a medical error or suspect someone you care about has been a victim of nursing home neglect? You do not have to fight for compensation on your own, connect with an experienced legal team that has the skill you need. The compassionate personal injury attorneys at Iamele & Iamele, LLP in Baltimore, Maryland, can take care of all the negotiations and legal actions while you and your family focus on taking care of one another. To get your claim or case started, contact us for a free consultation.