See a Doctor and Keep Follow-Up Appointments After a Car Accident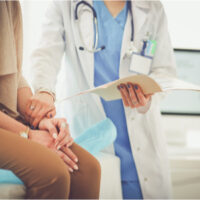 Seeing a doctor after a car accident is important, but following their guidance and attending follow-up appointments is essential as well. Not seeing a treatment plan through can lead to injuries not healing properly and it can harm a personal injury claim.
A Baltimore car accident lawyer can answer all of your questions about what documentation is needed to file a successful personal injury claim and how your behavior can help strengthen your case.
Gather Assessments from Licensed Doctors
A patient should have faith in the medical professionals who are providing them care. If a person feels uncomfortable, they should certainly find another health care team or at minimum seek a second opinion of their injuries and treatment plan.
It will help an individual's personal injury claim if they are collecting valuable documentation from licensed and respected medical professionals. While a person might seek the care of an alternative healer, maybe a massage therapist or acupuncturist, they should understand that an alternative practitioner visit may not be part of a financial settlement. Unless the practitioner was prescribed by a licensed physician, then it could be possible.
Even when a person feels they are getting better and that a follow-up visit is unnecessary, they should make the effort to keep all medical appointments. This is the best bet for a person's health, so their progress can be assessed properly, and for a personal injury claim. If appointments are missed, an insurance adjuster might say it was because the injury was minor, for example.
Importance of Medical Documentation
Documentation is essential for successful personal injury claims. This is because the existence and level of the injury needs to be proven. Medical records and doctor assessments can make or break a personal injury case. When they support a claim, they prove the injury is a result of the accident and the severity of the injury warrants the maximum settlement amount. Records can also prove that a plaintiff was in good health prior to the accident.
Adjusters who work for insurance companies have to protect the bottom line of the company, even in circumstances when the insurance adjuster is a polite and kind person. Do not give them the opportunity to say the injury was because of another incident or that the severity of the injury does not warrant a large settlement. A Baltimore car accident lawyer can help you use your documents to prove you have a right to a full compensation package.
Personal injury lawyers who work on car accident cases have decades of knowledge, they know how to secure large settlements from insurance companies. This is often done through negotiation and settlement offers, but court is also a possibility for some.
Have you been seeing doctors regularly as a result of a Baltimore car accident? You do not need to pay all of those medical expenses if another person's negligence caused the crash. Contact the legal team at Iamele & Iamele, LLP to understand your options. Contact us today for a free initial consultation.
https://www.iamelelawfirmbaltimore.com/coping-with-anxiety-after-a-car-crash/