Recoverable Damages And Malpractice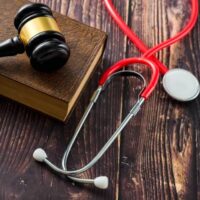 When physically recovering from a medical malpractice event, you may be confused about different settlement options. For example, if you have been offered a settlement, it could be difficult to suss out if you should accept the terms of the insurance settlement agreement or if you should pursue a higher amount. Legal professionals have the expertise you need and can advise you on how to recover the maximum amount given the facts of your situation.
Medical malpractice lawyers work with insurance companies every day. Skilled attorneys know when an offer is fair and when pursuing a higher amount is worth the time and energy. Discuss your questions and concerns with a Baltimore personal injury lawyer today.
Settlement Offer May Not Cover All Damages
Insurance is designed to give malpractice victims relief, but the financial amount initially offered may not cover all of the expenses sustained by you and your family. This can happen for a range of reasons, but commonly it is because insurance policies are written to only cover certain damages in the event of malpractice, or there is only a set amount of financial relief available because the healthcare provider opted for a minimum coverage level.
Sometimes moving past an insurance claim is necessary to secure damage recovery for any of the following:
Emotional distress, pain, or suffering
Disfiguring or scarring
Loss of future income
Legal action could be required in these situations because insurance policies are often created to cover medical expenses. Some additionally cover lost wages during treatment. But many policies do not address emotional pain or a decrease in future earning potential.
Settlements, Court, and Medical Malpractice Lawyers
When you discuss your injury, treatment plan, and recovery plan with a skilled attorney, they will let you know what path forward could lead to the optimal outcome for you. An offer from an insurance company could indeed address all of the recoverable damages you are eligible for given the documentation you have already gathered. Then, you and your attorney can talk about the option of pursuing additional evidence or if accepting the settlement offered now will save you time, energy, and resources that you can focus on your healing process.
There are more legal options than you may realize, the question is what avenue would be the most advantageous for you as you build your life back after a medical mistake. If you are considering appealing an insurance claim or taking legal action, talk to a Baltimore personal injury lawyer as soon as possible. 
Are you ready to explore your legal options as you recover from a medical error? Get started as soon as possible, connect with an experienced legal team that is compassionate and has the knowledge and skill you need. Once you share the documentation you have with the experienced personal injury attorneys at Iamele & Iamele, LLP in Baltimore, Maryland, your legal questions will be answered and a path forward can be strategized. When you are ready to move forward, contact us today for a free consultation.