Record Sealing And Your Future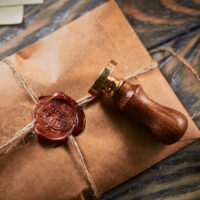 Known for its rich history, Baltimore has a vibrant culture, but like other urban regions, there are crimes and legal challenges as well. Some individuals involved in criminal events have a hard time moving past the incident as criminal records can have a lasting impact on individuals.
If you or someone you know has a criminal record in Baltimore, discuss the possibility of record sealing with a Baltimore personal injury lawyer. Attorneys are available to help you, whether you are currently facing charges or are hoping to seal a conviction that took place in the past.
When Can You Seal a Conviction in Baltimore?
Record sealing, which is also referred to as expungement, is a legal mechanism which conceals a criminal record from public view. Individuals who pursue this option do so to move forward without the burden of past mistakes hindering their current and future opportunities. The possibility of sealing your criminal record will depend on several factors.
Non-convictions. When a person has been arrested but not convicted, they can generally have your record expunged immediately. Making sure this has taken place is important because even an arrest without a conviction various areas of your life may be impacted, including your job prospects, housing applications, and more.
Probation Before Judgment (PBJ). In cases where you received a PBJ, a favorable outcome may be in reach once set deadlines are met. For example, depending on the nature of the offense, you may need to wait three years after the PBJ was granted.
Misdemeanors and certain felonies. Some misdemeanors and non-violent felonies can be expunged after a specified waiting period, with misdemeanors typically requiring a three-year waiting period and non-violent felonies needing a longer waiting period.
Acquittals and dismissals. If you were acquitted or your case was dismissed, there is typically a path to seeking expungement without a waiting period.
Violent offenses and repeat felonies. Criminal charges connected to violent offenses and certain repeat felonies are usually not eligible for expungement.
When you connect with a skilled attorney, they will review your case and determine whether you are eligible for record sealing, consider the specifics of your conviction, advise you on waiting periods, and walk you through any other legal requirements.
How Can a Criminal Attorney Help?
Eligibility review is the first step. Next, your Baltimore personal injury lawyer will prepare the necessary documents, file the petition for expungement on your behalf, and ensure that it is submitted correctly. In the event of a contested expungement, your attorney can represent you in court, advocating for your case and defending your right to a clean slate.
Who have you talked to about the stress you are experiencing as a result of your criminal history? If you or someone you know is burdened by a criminal record in Baltimore, remember that your past doesn't have to define your future. Consult with the attorneys at Iamele & Iamele, LLP  to explore the possibilities of record sealing. To step into a new chapter of life with hope and optimism, contact us to book your fee-free appointment.