Recognizing Medical Malpractice Red Flags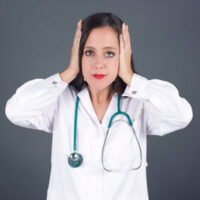 Patients connect with medical professionals for help, and they are typically reaching out to these healthcare teams and medical centers with the assumption they will receive safe and appropriate care. Many go through healthcare procedures and secure optimal results, but there are also instances of healthcare providers making errors, mistakes that can lead to harm or injury.
Discuss some medical malpractice red flags that patients should be aware of with a Baltimore personal injury lawyer. Medical malpractice is a serious concern, and it is important to be vigilant when it comes to your medical care, doing so will protect your rights and well-being.
Unexpected Outcomes, Miscommunication, and Failure to Diagnose
One red flag that could be an indicator of medical malpractice is when a patient experiences unusual symptoms, or the outcome of a medical treatment is unexpected. For example, if you notice new or worsening symptoms after a medical treatment, in connection with your original concern or in another area of your body, seek a second opinion from another healthcare provider. It is possible that unusual symptoms could indicate that something went wrong during your treatment.
Also, effective communication between patients and healthcare providers is essential in order for patients to make informed decisions about their health. So, if you are in a situation where you feel that your doctor or healthcare team did not adequately explain the risks, benefits, or alternatives of a medical procedure, you may be able to prove that they did not follow a duty of care. After all, informed consent is essential, and when it is not present a medical malpractice claim may be possible.
Part of quality communication is having a healthcare issue properly diagnosed. Misdiagnosis or a failure to diagnose can have severe consequences, because if your healthcare provider did not correctly identify your condition or provided an inaccurate diagnosis, treatment for your health issue could be delayed. Securing an accurate assessment of your health needs to be a top priority. Delayed diagnoses can lead to delayed treatment, and worsened medical outcomes are a large red flag of medical malpractice.
Ignoring Patient Concerns and Complaints
Everyone has a right to voice their concerns and ask questions when working with their medical care. In any situation where you feel your healthcare provider or medical center is dismissing your concerns, it could be an indicator of bad behavior. Healthcare complaints need to be taken seriously, and if they are left unaddressed it can be a sign of negligence.
You deserve to feel heard. Talk to a Baltimore personal injury lawyer about the medical malpractice red flags you have noticed and what steps you can take now to protect your health and rights today and into the future.
Were you the victim of a medical error or healthcare team miscommunication? Connect with an experienced Maryland injury lawyer who can review your case, gather evidence, and guide you on your path to seeking justice. Talk to the legal experts at Iamele & Iamele, LLP. To get started, contact us to schedule your fee-free appointment.