Rape & Murder Charges Filed Against Baltimore Teenager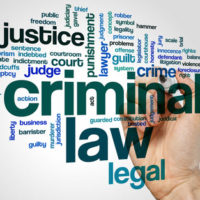 An 18-year-old from Baltimore faces criminal charges for the rape and murder of a homeless woman, according to an article by The Baltimore Sun. The 18-year-old teenager confessed during police questioning.
Police found the victim – a homeless mother of four – in an access road between Baltimore and Lombard streets. The access road in question is in downtown Baltimore, running adjacent to Power Plant Live and the Port Discovery Children's Museum. Police believe that the victim suffered sexual offenses before and after she was strangled to death.
As a result of this incident, the Baltimore teenager faces a dozen criminal charges, including but not limited to first- and second-degree murder, first- and second-degree rape, sex offenses, perverted practice, assault and reckless endangerment. In light of the seriousness of these crimes, the judge denied bail during a recent hearing.
To fully grasp the severity of this news development, we should review Maryland laws concerning the one of the most serious criminal charges – first-degree murder.
What is the Definition of First-Degree Murder in Maryland? 
We can find the state-specific definition of first-degree murder in Maryland Criminal Code Section 2-201. Under this section, Maryland establishes four different variations of first-degree murder.
The first variation is "a deliberate, premeditated, and willful killing." Stated otherwise, anytime a person carries out a plan and kills a particular victim – or otherwise intends to kill a specific victim – then it becomes first-degree murder.
The second and third variations are fairly straightforward. The second variation involves killing a victim by "lying in wait." In other words, if a murderer stalks their victim and waits in hiding before the kill, then it is first-degree murder. The third variation involves poison. Anytime a murderer uses poison to kill a victim, it is first-degree murder.
The fourth variation involves killing a victim while committing certain other crimes. For example, it is first-degree murder in Maryland if a person commits murder at the same as:
Arson;
Burglary;
Carjacking;
Prison Escape;
Kidnapping;
Mayhem;
Rape;
Robbery;
Sexual Offenses;
Sodomy; or
Destructive Device Violations.
Do You Have Questions for an Experienced Criminal Defense Lawyer? 
Whether you are dealing with rape, murder or other criminal charges, it can be a challenge to defend your rights. Serious criminal offenses draw immediate media attention, making it extremely difficult to remain innocent until proven guilty. That is why it is crucial to seek legal counsel from an experienced criminal defense lawyer can help protect your rights and fight for a positive outcome.
Headquartered in Baltimore, Maryland, the lawyers at Iamele & Iamele, LLP have time-tested proficiency dealing with rape, murder and other criminal law matters. With demonstrated experience handling such cases, we can help you fight charges for rape, murder or other criminal offenses.
Resource:
baltimoresun.com/news/maryland/crime/bs-md-ci-weekend-police-update-20170918-story.html