Questions To Ask An Attorney Following A DWI Charge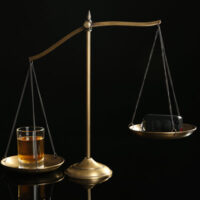 The results of driving while intoxicated (DWI) can be disastrous. There are laws in place to protect the public from drunk drivers in Baltimore and around the country. DWI arrests are very serious charges. If you have been charged, you are likely overwhelmed by the emotional and financial impact of your arrest. It is possible the arrest will result in a loss of freedom and harm to your reputation.
To protect your rights after a DWI arrest, connect with a skilled Baltimore DUI & DWI lawyer. An experienced attorney will know if there were issues with the arrest that could lead to the charges being dropped. Or, work to reduce penalties, when possible.
Ask About Experience, Success Rate, and Costs
Working with a lawyer who is experienced in DWI cases means you will have a legal professional on your side who understands how to strategize for best results and follow all of the appropriate deadlines. Naturally, you need to work with a lawyer you trust. Before you agree to work with one attorney, ask them a few questions so you know what to expect.
Questions that could help you to learn more about a DWI lawyer:
How long have you been working on DWI cases?
Are there past clients who can provide testimonials?
Did you have similar cases to this one in the past and what rate of success did you have in those cases?
Are you paid through a set fee structure?
When you find a person you feel comfortable with, you can even provide them with details of your situation and ask them what outcome you could expect. Also let them know what your fears are, whether they are jail, fines, reputation loss, or a combination of all three.
Online Client Reviews and Testimonials Provided by Attorneys
Asking for client testimonials is one approach, and your lawyer will likely have some to share, but it can also be helpful to look up reviews online. Then, you know you are looking at a scope of reviews, not only ones approved by the lawyer themselves. If you come across a review that is negative and have questions about why it was posted, simply ask the attorney for clarification.
DWI arrests are stressful. It is important to connect with a legal professional as soon as possible to protect your rights. But just because you need to be timely, remember that you do not need to rush. Be sure you understand how a lawyer will handle your case and what financial amount you will need to pay for their support. A seasoned Baltimore DWI lawyer will walk you through the process and answer your questions clearly.
Are you reeling after being arrested for driving under the influence of drugs or alcohol in the state of Maryland? Let our attorneys protect your rights. Our experienced legal team can defend you against criminal charges. Reach out to the legal team at Iamele & Iamele, LLP to understand your options. Contact us today for a free initial consultation.