Questions To Ask A Lawyer Before Agreeing To An Offer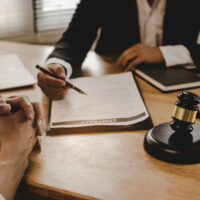 After a Maryland injury, you may be approached by an insurance claims adjuster with an offer. Before you sign off and accept the settlement, it is important you have all your questions about agreeing to an offer answered. For many settlements are the best option, they are less expensive and time consuming than going to court. Yet, there are times when going to court is necessary to achieve the settlement amount you need. Or, a lawyer can negotiate a higher amount with an insurance company on your behalf.
Talk through the pros and cons of agreeing to an insurance adjuster's offer with a Baltimore personal injury lawyer. Even a friendly insurance company representative is working for the company, not for you. A final offer may have room for negotiation when a skilled legal professional sees there is clear documentation that the worth of your claim is higher than what was originally offered.
Is the Amount Offered Enough?
A key question to answer is if the settlement offer is enough. In order to determine this, the entire situation needs to be analyzed. For example, if you sustained an injury that may require treatment for months or years into the future, it is essential your settlement covers current and upcoming expenses. A lawyer has expert contacts that could possibly provide you with documentation of future fees.
Has Emotional Distress Been Included?
If pain and suffering is part of your claim, it can be attributed to a financial figure in a few different ways. In some instances, a multiplication factor is applied to your economic damages to land on a final settlement amount. But if you believe the total amount offered does not adequately address emotional concerns, a claim may need to go to court.
Do You Have a Strong Claim and Has Evidence Been Gathered?
Another way a Baltimore personal injury lawyer can help you is sharing with you how strong your claim currently is and if anything can be done to fortify your chances of a maximum settlement. More documentary evidence may be required to obtain the amount you're seeking. Legal teams have experience gathering video evidence from local businesses and securing statements from accident witnesses.
Contact a Baltimore Personal Injury Attorney
After  an accident injury, it is normal to have questions about the worth of your claim and how to secure the settlement amount you need to put you in the financial position you were in prior to the event. Your questions can be answered, simply reach out to a Baltimore personal injury lawyer today.
Is an offer from an insurance company waiting for a response from you? Does the amount seem high but you are still worried it won't cover all of your healthcare expenses and property damage? An increase may be possible. Contact an experienced lawyer to secure the compensation you deserve. The attorneys at Iamele & Iamele, LLP in Baltimore, Maryland, have the knowledge and skills you need to file your claim. If you need legal help, contact us today for a free initial consultation.