Psychiatric Hospital Faces Civil Action for Negligent Security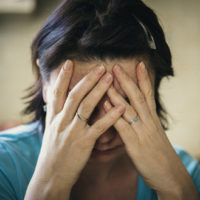 A psychiatric hospital faces a civil lawsuit for negligent security after a teenage female patient was raped on the premises by another patient, as reported by the Associated Press. The psychiatric hospital was treating the 16-year-old female patient for harm and emotional distress sustained as a crime victim of sexual assault.
According to police reports, the female patient was showering on February 16, 2017. That is when an 18-year-old male patient entered the showers. The male patient proceeded to rape the female patient.
The female patient did not report this sexual assault immediately. Apparently, she wanted to avoid further legal issues for the male patient, who apologized the day after the crime. But the female patient did tell her mother about the incident. And the mother then pressed for further action.
After retaining legal counsel, the mother filed a lawsuit against the psychiatric hospital. The lawsuit alleges negligent security and supervision by the psychiatric hospital, which led to emotional distress, post-traumatic stress and depression for the female patient. The lawsuit requests a trial by jury and an award of damages. The damages account for additional medical treatment and other costs.
Although the present news story concerns a psychiatric hospital in Atlanta, Georgia, the facts provide an interesting lens for the examination of Maryland laws concerning negligent security.
What are the Laws in Maryland Concerning Negligent Security?
Maryland law imposes a duty of safety and security for certain property owners that deal with the general public. These property owners must maintain their properties to ensure reasonable safety and security.
If such a property owner fails to maintain a reasonably safe property, they may be subject to negligent security. Negligent security allows victims of certain crimes – including but not limited to assault and battery, murder and sex crimes – to hold the property owner liable for injuries and losses.
It is vital to note that negligent security only applies to certain situations. First and foremost, the property owner must be aware of a specific danger of crime existing on their property. If the property owner is aware of such a danger and takes no action to reduce or eliminate the danger, then negligent security can apply.
Applying Maryland laws to the news story above, the teenage female will likely need to show that the psychiatric hospital did not provide a reasonably safe and secure environment for patients. If the psychiatric hospital knew of the risk of sexual assault – or if any similar crimes were committed previously on the premises – then negligent security could apply.
Contact Us Today for Help
If you are the victim of a crime and need legal help concerning negligent security or aspects of personal injury law, it is crucial to get started immediately. To help jumpstart your case, it can be extremely valuable to seek out a skilled personal injury attorney. Don't hesitate to contact Iamele & Iamele, LLP in Baltimore for help.
Resource:
apnews.com/77dc017e78a2490897186d7d96e015ec/Lawsuit:-Psychiatric-hospital-negligence-led-to-teen's-rape