Prompt Action Is Essential When Facing Criminal Charges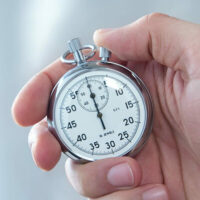 After an arrest, it is essential you connect with a criminal defense lawyer. In some instances, a skilled attorney can point to an arrest being illegal. They can also make procedural challenges. Prompt action is important, evidence that could strengthen your side of the case may disappear or deteriorate if you put off legal representation.
You need an experienced Baltimore criminal lawyer to represent your interests. Criminal charges can have a long-term impact on your daily life. Negative consequences can be experienced for years. Choosing an attorney to protect your rights is an important decision. Don't delay, connect with a legal professional as soon as possible.
Talk to a Lawyer with Experience in Criminal Law
There are many areas of law, you should work with an attorney who has experience in criminal matters and a proven record of success representing past clients. If you hire a lawyer who is not knowledgeable about criminal law, they may not recognize nuances that could help protect your rights and lead to an acquittal. It is possible large mistakes will be made if your legal team does not know how to navigate criminal courts.
If you are unsure how to find the right lawyer for you, look over the reputation of the lawyers you are considering. Seek reviews online and talk to friends and family members. You can also talk to the lawyers themselves. Ask them how they can help you and what their outcomes have been in similar situations. Doing your homework in advance can save you worry and stress in the future.
Clear Approaches that You Can Understand
You want to work with an attorney who can explain the situation to you clearly, in terms you understand. If you need clarification any step of the way, ask for it. A knowledgeable attorney will be able to share the details with you. If a person is not giving you answers or you feel they are stumbling through the case, they may not be the right attorney for you.
It is also helpful to know precisely how much you will be charged once the case is finalized. It is appropriate to discuss rates. If you are interviewing attorneys, go with the one who will represent you best. They may be the lowest cost, you may have to pay a bit more to have the representation you want. Discuss the details with your family members so an informed choice can be made. Hiring a Baltimore criminal lawyer is a big decision, make the right one for you and move forward with confidence.
Are you scared that you or a loved one is going to have to serve time after a criminal charge in Baltimore or the surrounding area? You need a Maryland criminal lawyer on your side. Our seasoned legal team has the skills and experience to defend you against criminal charges in the Baltimore-Washington Metropolitan area. Contact the legal team at Iamele & Iamele, LLP to understand your options. Contact us today for a free initial consultation.