Product Liability And Elmiron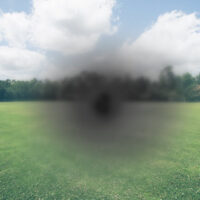 When a person is injured by a product that is created, manufactured, and distributed by a company, there are ways to hold the organization responsible. This is true for some prescription drugs, such as Elmiron. While the drug was approved in 1996, it has since been discovered that consumption of Elmiron can result in irreversible harm to a patient's eyes and vision.
Prescribed after an interstitial cystitis diagnosis, Elmiron can alleviate pain associated with this bladder condition, but there is the risk of eye harm and vision loss. Clear evidence of Elmiron's dangers exist through statements provided by the US Food and Drug Administration and many medical experts. A product of Janssen Pharmaceuticals, there are paths to damage recovery if you are an Elmiron patient coping with vision symptoms. Speak to a Baltimore personal injury lawyer about next steps.
Eye Symptoms After Elmiron Use
Issues with Elmiron use were discovered years ago and cases were first filed in 2020. These initial filings were brought forward to achieve compensation for eye harm and vision issues. More filings are still in process.
Some of the symptoms:
Difficulty reading and near-vision problems
Dimming or loss of vision in all or part of the patient's eye
Pain and discomfort in the eyes
Distortions, such as experiencing wavy vision
Loss of sight
Seeing halos in vision
Problems with vision in low light and at night
Eye and vision problems can lead to high medical expenses, loss of income, and emotional distress. Seeking compensation won't make the problem go away, but it will give you access to the monetary sum you need to pay for medical care, including eye treatments.
The length of time Elmiron was taken will be a fact that could strengthen your case. In the majority of cases, individuals who have been taking Elmiron for a period of two years or longer are eligible for recovery.
See an Ophthalmologist and Talk to an Attorney
Have all of your health concerns addressed as soon as possible in order to shield yourself from further injury. A licensed ophthalmologist is a professional who has been trained to provide total eye care. They are qualified to perform eye examinations, diagnose eye diseases, and provide treatments, including medical and surgical care.
While there can be an expense to eye appointments and treatments, financial recovery after Elmiron use could be accessed when you retain the expertise of a Baltimore personal injury lawyer. Your attorney will review your medical records and discuss recovery options with you.
What if a product has caused harm to you or your family members? If you are suffering due to a prescription or other defective product, connect with an experienced legal professional to explore the possibility of damage recovery. Dangerous drug disputes and product liability cases allow injured parties to access the funds they need to pay for medical care and other injury expenses. Share the facts of your situation with the compassionate attorneys at Iamele & Iamele, LLP. Discuss the possibility of insurance negotiations or legal action today, contact us for a free consultation.