Premises Liability Claims And The Role Of An Apartment Lease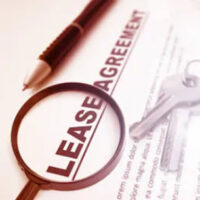 There are many benefits to renting an apartment. It is common for people living in Maryland and around the country to prefer renting because it gives them more flexibility to change residences from year to year without worrying about real estate taxes or appliance purchasing. But accident injuries can occur anywhere, including amidst the comfort and convenience of apartment living.
To explore the possibility of securing financial relief after an accident or incident within a communal area of an apartment building, talk to a Baltimore personal injury lawyer. Seasoned attorneys are familiar with the intricacies of premises liability claims and how apartment leases can strengthen or weaken a claim.
Apartment Leases and Maryland Tenant Rights
Before you move into a new apartment, it is typical to sign a lease agreement, which is a contract that outlines the legal relationship between the individual renting the space and the landlord. Standard lease agreements include information about the tenant's responsibilities for maintaining the apartment, if pets are permitted, who is responsible for which utilities, and the landlord's duty to take required steps to upkeep a safe living environment.
Should a landlord neglect responsibilities that they agreed to, such as failing to repair or address hazardous conditions, and a tenant is harmed as a result, the landlord or property management company could be held liable.
If you want to hold a property owner accountable for your injuries, a premise liability claim could be the route to financial compensation. For a claim to be successful, the injured party must prove several key elements.
Care duties. There needs to be proof a landlord had a legal duty to maintain a safe space, this information is often within an apartment lease that is signed and dated by both the property owner and the renter.
Breach of duty. Evidence of there being a failure to fulfill duties, such as images and witness accounts of a risk being a known hazard but not being attended to or repaired.
Documentation of the of duty failure being the direct cause of a tenant being harmed or injured.
Clear damages as a result of the accident or injury, such as medical bills.
Recovery is possible when all of these elements can be proven because there are legal protections under premises liability, a legal concept that holds property owners responsible when their negligence leads to accidents and injuries. Common scenarios that can and have led to successful premises liability claims in Maryland rental settings include slip and fall accident injuries, inadequate security that failed to stop criminal activities, and maintenance failures resulting in harm.
Property Law and Assessing Legal Contracts
The intersection between apartment leases and premises liability claims is well understood by Baltimore personal injury lawyers. By offering expert guidance, an attorney can guide you through the claim process.
Do you need legal support after an apartment complex injury? The attorneys at Iamele & Iamele, LLP will fight for the financial amount you need to recover from harm due to negligence. Contact us to book your fee-free appointment.