Practical Ways For Motorcycle Riders To Stay Safe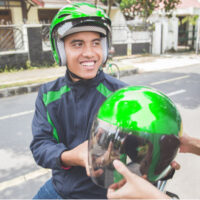 Many in Maryland and around the country enjoy riding motorcycles. Which makes sense, motorcycles can be a fun and efficient form of transportation. But while there are benefits to riding motorcycles, there are drawbacks as well. Riding a motorcycle can lead to severe injuries and appropriate safety steps need to be taken so collisions, and accident injuries, can be avoided as much as possible.
Being aware of everything happening around you is an essential part of staying safe. Noticing changes in your surroundings, such as car drivers changing lanes or preparing to turn, allow you as a motorcyclist to react to the change in your environment. And always use hand signals and motorcycle blinkers so others on the road know what your movement plans are as well. To talk through what compensation options are possible after an MD motorcycle crash, discuss your situation with a Baltimore personal injury lawyer.
Deciding Which Kind of Motorcycle to Ride
When purchasing a motorcycle, there are generally two types of shoppers. New riders who are not sure which bike to choose and may be overwhelmed by the range of options and experienced riders who know exactly what kind of motorcycle they want.
It is important to understand the risks associated with each type of motorcycle. For example, sport bikes are operated in a forward-leaning position and are known for their speed. While they can be exciting to ride, they are also a type of bike that is more likely to be involved in severe collisions, as speeding is an issue and some riders become so accustomed to their agility they recklessly maneuver between cars, sometimes traveling in the blind spots of other vehicles.
You want a bike you can handle with confidence and operate safely. If you are new to motorcycle riding, talk to individuals with more experience to determine what bike size and model could be best for your unique needs and wants.
Visibility and Gear
One of the key ways to stay safe when operating a motorcycle is making sure you are visible to others. Often this requires reflective gear on your bike and reflective clothing. Of course, it is also essential to wear a helmet that provides full coverage. Avoid used helmets as they may have been in a prior collision which could reduce the protection you would receive should an accident occur.
If you were hurt in a collision, talk to a Baltimore personal injury lawyer about your financial recovery options. Doctor fees, lost income, and damage to property could be worrying you, an attorney can provide solutions.
Are you in need of attorney guidance after a Maryland motorcycle collision? An attorney with experience fighting for the rights of individuals injured in accidents within the Baltimore-Washington Metropolitan area can help. To have the details of your situation assessed, contact the legal team at Iamele & Iamele, LLP and share your story. Once you meet with our attorneys, our skilled team can begin to fight for your rights. Contact us to book your initial appointment.