Police Misconduct Scandal Raging in Baltimore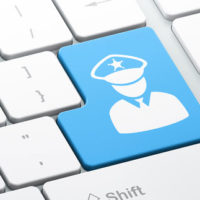 After two separate body camera videos surfaced this summer – seeming to show Baltimore officers engaged in police misconduct by planting of evidence – authorities are questioning the validity of certain criminal cases, according to an article by NPR.
In one video, a Baltimore Police Department (BPD) officer appears to plant illegal drugs in a soda can. But the suspect was already in custody at the time. In a second video, BPD officers are searching a stopped car. During the initial search, officers found no contraband. But they returned to the vehicle and are suddenly able to locate illegal drugs.
The Internal Affairs department of the BPD is conducting an investigation into these police misconduct allegations. The Baltimore City State's Attorney's Office is also involved, though no charges have been filed yet.
At this point, authorities have dropped approximately 40 criminal cases related to this incident of police misconduct. But a representative from the Office of the Public Defender in Baltimore believes that is just the beginning. That representative believes the present instances of police misconduct could impact as many as 500 criminal cases.
This latest police misconduct scandal comes at a tough time for the BPD. Back in March 2017, federal authorities arrested seven BPD officers for a litany of offenses, according to a press release from the U.S. Attorney's Office for the District of Maryland. These BPD officers faced charges for racketeering conspiracy, robbery, extortion and overtime fraud.
To fully understand the present case of police misconduct, we need to examine guidelines for police body camera recordings.
When is a Police Body Camera Recording? 
In Baltimore, police officers have the power to turn on and turn off their body cameras. When a BPD officer turns on their body camera, the system also records the previous 30 seconds of footage without audio.
Similar to other jurisdictions, the BPD maintains strict regulations for use of police body cameras. Officers are required to turn on their body cameras as soon as they arrive at the scene. The recording is supposed to continue throughout police handling of the situation. There is an important exception. If a member of the public does not want to be recorded, they can ask the officer to turn off the body camera.
Despite the rules and regulations in place, however, police officers maintain a certain amount of discretion. After all, they are responsible for recording themselves. Most police officers are trustworthy and follow all guidelines. But for the police officers who engage in illicit behavior, there is not much incentive to turn on their body camera. In such cases, it is imperative to seek legal counsel from a seasoned police misconduct lawyer.
Do You Need Legal Counsel from a Seasoned Police Misconduct Lawyer? 
If you are dealing with police misconduct, the process can be downright terrifying. After all, police officers are sworn to protect and serve. Law enforcement generally does a great job and makes us feel safe. But in this case, their actions violated your rights and resulted in harm to you. Thankfully a seasoned police misconduct lawyer can help pave the way toward recovery, protecting your rights and charting a proper course of action.
Headquartered in Baltimore, Maryland, the lawyers at Iamele & Iamele, LLP have engaged in matters of of police misconduct throughout the State of Maryland.   This representation has included state civil rights claims filed in various Circuit Courts under Articles 24 and 26 of the Maryland Declaration of Rights, as well as claims in the United State District Court for the District of Maryland under 42 U.S.C. § 1983.  If you have questions about police misconduct or other legal matters, please do not hesitate. Contact us at your earliest convenience for a free initial consultation. You can also reach Iamele & Iamele, LLP by calling 410-779-6160, by faxing 410-779-6161 or by filling out an online form.
Resources:
justice.gov/usao-md/pr/seven-baltimore-city-police-officers-arrested-abusing-power-federal-racketeering
npr.org/2017/08/08/542247326/new-baltimore-police-scandal-threatens-criminal-cases