Police Misconduct and the Fourth Amendment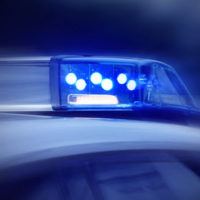 Many police misconduct cases center on a violation of constitutional rights under the Fourth Amendment to the U.S. Constitution. Featured as part of the original Bill of Rights, the Fourth Amendment protects privacy rights by preventing unreasonable government interference in everyday life. In the law enforcement context, the Fourth Amendment sets the standard for when and how police officers can conduct searches and seizures.
How Does the Fourth Amendment Protect Privacy?
The Fourth Amendment protects individual privacy by prohibiting unreasonable searches and seizures. Within this sphere of privacy, citizens have an expectation of privacy concerning their:
Person;
House(s);
Paper(s); and
Effect(s).
That being said, the government is allowed to search or seize any of the items above under certain circumstances. Before doing so, the government must demonstrate probable cause. The next section will explore the definition of probable cause in greater detail.
What is the Definition of Probable Cause?
Probable cause is a vague term that does not have a precise legal definition. In broad terms, probable cause refers to a likelihood of criminal conduct. But law enforcement must have a reasonable basis to suspect criminal activity. Stated otherwise, law enforcement must be able to show why — using testimony or other evidence, in most cases — they need to execute a search or seizure.
Once the government can demonstrate probable cause, the next step in the search or seizure process is a warrant. The next section will explore the warrant requirement in greater detail.
What is the Warrant Requirement?
Generally speaking, the Fourth Amendment requires the government to obtain a valid warrant before searching or seizing a person or property. A judge may issue such a warrant, but only if law enforcement demonstrates probable cause and describes the search or seizure in complete detail.
In most cases, there are two types of warrants:
Search Warrants — This type of warrant allows law enforcement to search a person or property; and
Arrest Warrants — This type of warrant allows law enforcement to arrest a person, which qualifies as a seizure under the Fourth Amendment.
Despite the rules and regulations outlined in the previous sections, there are certain times in which the government can execute a warrantless search or seizure. In certain emergency situations — also known as exigent circumstances — law enforcement can intervene without a warrant. The next section will explore the definition of exigent circumstances in greater detail.
What is the Definition of Exigent Circumstances?
Exigent circumstances are one of the most notable exceptions to the Fourth Amendment. Essentially, exigent circumstances refer to a situation where it is necessary for law enforcement to act immediately. IN these circumstances, there is no time to obtain a valid warrant.
Exigent circumstances allow law enforcement officers to prevent:
Physical harm to a person;
Destruction of valuable evidence;
Escape of a criminal suspect; or
Other wrongdoing designed to frustrate police efforts.
Do You Need Legal Help?
If you have legal questions about police misconduct or the Fourth Amendment, it can be tremendously constructive to retain an accomplished police misconduct lawyer. The lawyers at Iamele & Iamele, LLP in Baltimore, Maryland, have many years of experience with police misconduct cases. If you need legal help, contact us today for a free initial consultation.