Police Brutality And Misconduct In Maryland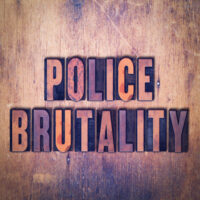 Sometimes the terms policy brutality and police misconduct are interchangeably. When a law officer participates in illegal activities and inappropriate behaviors, it is likely police misconduct, especially if the conduct took place while they were wearing a badge. A type of police misconduct, police brutality is a term often used to convey excessive force used during an officer's official tasks and daily duties.
It is not easy to be a police officer, but they still need to follow the law and uphold justice standards. When there is harm, brutality, and misconduct, civil action is possible. Share your story with a Baltimore police misconduct lawyer to determine if you should bring a case against the law officer, the police department, or both.
Several Examples of Police Brutality
Even when a person has committed a crime, they have rights. It is illegal for police officers to violate a person's rights, whether that person is being arrested or not. Some of the ways law officers have behaved brutally in the past include the following:
Arrest that is wrongful
Sexual assault
Performing an illegal search
Employing force that is excessive
Injuring or abusing bystanders
Acquiring confessions through force
Abusing their authority
While cases of police misconduct and police brutality can occur in a range of locations, they are more common during protest marches, traffic stops, sporting events, and upsets and celebrations and parties. Excessive force is illegal. It is a violation of Constitutional amendments.
Type of Abuse Depends on Circumstances
Often police brutality is physical, but there are a variety of ways law officers have extended beyond appropriate and legal protocol. There are past examples of police brutality and misconduct occurring on a psychological level, for example. Verbal abuse and physical injury can lead to psychological harm.
If you or someone you love had an interaction with a Maryland law enforcement officer and feel excessive force was used, share your story with a Baltimore police misconduct lawyer. If you were threatened, abused, or feel the interaction was inappropriate and harmful, you may be able to address your concerns in a court of law.
Even when an individual is facing criminal charges of their own, misconduct and abuse is illegal. It is important to protect your rights and not be silenced. Police misconduct cases can be complex and difficult to pursue on your own. When you work with an experienced attorney, they will know how to investigate the situation and how to move your case forward. Physical, verbal, and psychological abuse are unacceptable, and in many instances, illegal. Schedule a meeting with a lawyer today to learn more about protecting your Constitutional rights.
Were you a victim of unacceptable police behaviors during an arrest or search? You need a Maryland criminal lawyer on your side. Our seasoned legal team has the skills and experience to defend you against criminal charges in the Baltimore-Washington Metropolitan area. Contact the legal team at Iamele & Iamele, LLP to understand your options. Contact us today for a free initial consultation.