Organizing Your Expenses After A Maryland Car Collision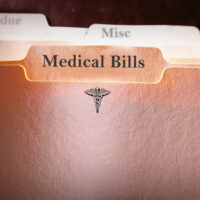 On top of the physical and emotional trauma of car collisions, many find themselves coping with significant financial burdens. Because of this, if you've been involved in a Maryland car accident, organizing your expenses effectively as soon as possible is advised. Then if you pursue a personal injury claim later, all the documentation you need can be easily accessed.
Also, know that there are experts who can guide you through the compensation process, including sharing best practices when it comes to managing your documents and expenses. Consulting with a seasoned Baltimore personal injury lawyer is a key step to ensuring you receive the compensation you deserve.
Digital Files and Physical Folders
Choosing one place to hold all of your collision expenses is the first step to staying organized. Whether you choose to maintain a folder on your computer or opt to have a physical folder where you place printed invoices, bills, and receipts is up to you. Simply making the decision to keep all documents in one spot will help you when you need to find the documents later.
Then, depending on how complicated your case is, it may be beneficial to create subcategory folders within your main folder. Some of the subcategories could include the following.
Medical expenses. Having your health assessed is part of recovering from an auto accident. Keep all records of medical costs and prescription expenses.
Property damage. Track vehicular damage any personal property inside of your vehicle that was damaged. File repair estimates and invoices from auto repair shops.
Wage loss. If accident injuries require you to take time off of work to heal, keep track of the time you miss and the income you lost.
Transportation costs. Should your vehicle need to be repaired or replaced, retain records and recipes of transportation expenses, such as rental car fees, public transportation costs, and rideshare receipts.
Psychological care. To cope with the emotional trauma of an accident, psychological counseling or therapy may be necessary. Be sure to keep records of these expenses.
Legal fees. Hiring a Baltimore injury lawyer is a way to protect your rights and fortify your financial future, and it may be possible to include all of your legal fees and costs in your recovery.
Miscellaneous costs. There may be accident-related expenses that you are not sure which folder they belong in, such as costs for home modifications due to injuries or travel expenses.
All of these records could be the essential evidence you need to move forward with a successful personal injury claim.
Injury Lawyers and Navigating Complex Legal Processes
If you find the aftermath of a car collision to be overwhelming, there are experts in personal injury claims who can help. Share your story with a Baltimore personal injury lawyer to learn about organizational strategies and the worth of your claim.
Could you use guidance on how to prepare to file a claim? Discuss your situation with the legal team at Iamele & Iamele, LLP. To get started, contact us to schedule your fee-free, confidential consultation.