One-Bite Rules And Animal Attacks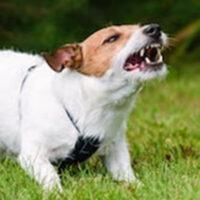 Different states have different ways of legally handling dog bites and owner responsibility. Some follow a one-bite rule, which essentially means a dog owner is liable for injuries if the animal has bit someone in the past. Maryland is not a one-bite rule state. Strict liability law is in place, because of this a dog owner is held responsible for a dog injury whether or not they were aware of the animal's ability to be vicious.
If you sustained injuries when you were bitten by a Maryland dog, it is important you hire a lawyer who understands the changing laws surrounding animal attacks. Determining if an animal owner can be held liable will depend on the details for the unique event. Connect with a Baltimore personal injury lawyer and discuss your options after an attack in Baltimore County.
There Are Defense Strategies for Maryland Dog Owners 
Even with strict liability in place, the person who is the dog owner can pursue legal defenses to avoid being responsible for an injured party's medical expenses. A legal concept referred to as contributory negligence could be a path to proving the bite victim played a role in the injurious event.
Examples of contributory negligence in dog attacks:
Unlawful entry or trespassing on property when the injured individual was bit by the dog.
There was signage alerting the public of a dangerous animal.
Individual who was injured was taunting the animal, resulting in the attack.
Additionally, if a working dog bit a person or people as a reaction to their training and a threatening circumstance, that would be taken into account. This could be true if the animal is a dog trained for law enforcement or military work, for example. 
Learn About Your Options and Protect Your Rights 
Not all animal injuries are sustained from a bite, either. You may have sustained an injury as the result of an animal behaving dangerously in other ways. Compensation may be possible if you were knocked over by a dog and hit your head. Or if an animal jumped on you causing you to fall and experience harm to your neck or back. An array of injuries are possible when you are visiting someone's home and they have an out-of-control animal or when you are in a public space and a vicious dog is not restrained properly. 
Reach out to a seasoned Baltimore personal injury lawyer who can walk you through your compensation options. When you have current and future medical expenses because a dog bit you or knocked you over, you should not have to shoulder the financial burden alone. There may be ongoing expenses that are too high for you to afford. 
Are you unsure what your rights are following an injury due to an animal attack in Maryland? Bring your questions to the attorneys at Iamele & Iamele, LLP. Our lawyers work hard to secure full and fair compensation for clients who were injured due to another's negligence. Schedule your no-cost consultation today, call 410-779-6160.