Nursing Home Abuse and Neglect in Maryland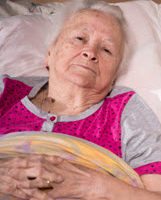 The following blog entry will provide an in-depth look at a specific area of medical malpractice in Maryland — nursing home abuse and neglect. When a person enters a nursing home or other long-term care facility in Maryland, certain rights and duties come into play. Recognizing that residents of nursing homes and similar facilities are often at high risk for mistreatment, Maryland law establishes a series of legal protections to ensure fair and proper treatment.
Covered Facilities
As provided in Code of Maryland 19-343, only certain types of healthcare facilities qualify for nursing home protections. Maryland law construes the term broadly. Specifically, the statute lists comprehensive and extended care facilities. This includes nursing homes and similar facilities that provide long-term care to residents.
Resident Rights
Section 19-343 also provides that Maryland is committed to protecting the safety and wellbeing of all residents in all covered facilities. To serve this end, Maryland law grants a number of fundamental rights to each such resident, including but not limited to:
Fair treatment and full acknowledgement of human dignity;
Reasonable and adequate healthcare, in accordance with all relevant laws;
Privacy and respect with regard to personal affairs;
Freedom from abuse, whether mental or physical;
Autonomy and control over personal finances; and
Freedom from restraint, whether physical or chemical, unless ordered by a qualified physician.
It is important to note that the fundamental rights described above exist in addition to all other existing rights. Nothing in Section 19-343 is meant to limit or replace a resident's other rights, whether local, state or federal.
Facility Requirements
Section 19-343 establishes several notice requirements for comprehensive and extended care facilities.
Post relevant provisions of Maryland law, including Section 19-343, in a public and conspicuous place;
Provide written notice of relevant Maryland laws and policies to the resident or their representative;
Retain a copy of the written notice signed by the resident or their representative; and
Employ adequately trained staff to perform all required functions in accordance with the law.
Legal Protection
The strict requirements of Maryland law are intended to provide legal protection to residents in covered facilities. Unfortunately, nursing home abuse and neglect remains a common problem. If a resident suffers mistreatment, it is imperative to act quickly. Legal action can help put a prompt end to any abusive or negligent treatment. Additionally, a civil lawsuit may allow the resident to recover compensation for any harm or injury suffered.
Let Us Help You Today
If you or a loved one are considering legal action for nursing home abuse or other medical malpractice, it can be extremely beneficial to consult with a trusted personal injury attorney. Don't hesitate to reach out to Iamele & Iamele, LLP in Baltimore for help.
Resource:
mgaleg.maryland.gov/webmga/frmStatutesText.aspx?article=ghg&section=19-343&ext=html&session=2017RS&tab=subject5