Nonfatal Workplace Accidents With High Costs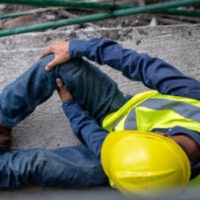 Workplace accidents can be severe events. Many have read about fatalities at workplaces or even know someone who has sustained life-threatening injuries. In addition to these life-changing events, many workers experience injuries that lead to high costs. There may be extensive medical care and income loss associated with a workplace accident.
To strategize a strong course of action following a workplace injury in Maryland or the DC area, talk to a Baltimore workers' compensation lawyer.
Expensive Workplace Injuries
According to one report, the following workplace nonfatal workplace injuries have led to high workers' compensation claims. The claims were necessary for families to cope with bills due to hospital stays, doctor appointments, and physical therapy requirements.
Falls on one surface or a change in surfaces
Hit by an object
Vehicular accidents
Equipment or machine injuries
Physical harm due to repetitive motions
Too much strenuous exertion
Naturally, the likelihood of an injury will be connected to the environment a person works within. For example, injuries due to falls are more common on construction sites.
Maryland employers and companies around the country have a responsibility to put safety standards in place. Of course, even with safety equipment and protocols in place, there are times that accidents happen. A construction worker may be exposed to an electric shock or an employee of a manufacturing plant may be injured by machinery that malfunctions.
Determining If Workers' Compensation Is Possible
After an injury sustained while performing your job duties, you need to understand your options for recovery. Workers' compensation is likely one path to financial recovery. It is also possible you could access rehabilitation benefits or other supports, depending on the severity of the injury.
If you are unable to work anymore because of the harm, Social Security benefits could be a path to access financial relief. Individuals who collect workers' compensation will find there are maximum limits. This is not the case for Social Security disability benefits. These benefits are in place to support disabled workers during their working years, the set time before they reach full retirement age.
There are a lot of factors to consider, which can be stressful and overwhelming for individuals who are coping with the stress and pain of a workplace injury. To talk through what options are amiable for you following a workplace accident injury, connect with a Baltimore workers' compensation lawyer. An experienced attorney can negotiate on your behalf, and represent you in court if necessary. It can be difficult for a family to understand how to protect their rights when they are navigating the complexities of a severe injury. You don't have to go through the process alone, legal professionals have the skills and talents you need to move past an injurious work event.
Are you in need of compensation for a workplace accident, whether that is workers' comp or filing for disability? Contact the attorneys at Iamele & Iamele, LLP to understand your rights. We work to recover financial damages for our clients. Contact us today for a free initial consultation about your workers' compensation benefits claim and your rights as an employee.