Navigating Legal Terminology – Attorney Vs. Lawyer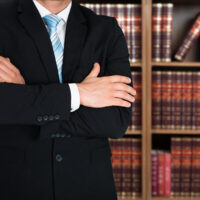 If you are unsure about the differences between lawyers and attorneys, you are not alone. Many use the words interchangeably and for individuals unfamiliar with legal terminology, they may not understand that there is a distinct difference between the two.
When seeking compensation and justice, you should connect with an attorney skilled in local Baltimore laws and Maryland state law to protect your rights effectively. To talk through the unique details of your situation and pave a path to your desired outcomes, connect with a Baltimore personal injury lawyer.
Attorneys Are Authorized to Represent Clients
Throughout the United States, attorneys and lawyers refer to professionals who are legal professionals. A lawyer is an individual who has completed their legal education. But an attorney is a lawyer who has not only completed their education but also has been admitted to the bar and can represent clients in legal proceedings, including negotiations, court appearances, and legal documentation.
So, an attorney is also a lawyer. Attorneys have obtained a law degree (Juris Doctor), and passed the state bar exam, enabling them to practice law and represent clients in legal matters.
Reasons why you should bring your legal questions and concerns to the attention of a Baltimore attorney:
Local law knowledge. Baltimore has its own set of local laws and ordinances that may differ from other jurisdictions, both within the state of Maryland and other US states. Hiring an attorney skilled in local Baltimore laws ensures that your case is handled with a deep understanding of the specific regulations and legal precedents that apply to your situation.
Familiarity with state law. Just as jurisdiction regulations have differences, state laws play a significant role in legal proceedings, and an attorney well-versed in Maryland state law provides clients with valuable insights and guidance based on their comprehensive understanding of relevant statutes, regulations, and court decisions.
Experience with local legal professionals. Because local attorneys work within the Baltimore legal system each day, they bring a wealth of experience to cases. They are familiar with the local courts, judges, and procedures, allowing them to develop effective strategies and anticipate potential challenges specific to the jurisdiction.
Understanding how an attorney can help you is important when seeking legal representation.
Ask an Attorney About Legal Terminology and Your Case
Remember that it is alright, and should even be encouraged, for you to ask questions when you are meeting with attorneys and making a decision on who to hire. After all, the resolution of your situation will impact your life directly, and you want to work with a professional who will keep you informed throughout the insurance negotiation or lawsuit process.
What legal questions do you have? When facing legal matters, it is crucial to hire an attorney skilled in local Baltimore laws and Maryland state law to ensure that your rights are protected. The legal team at Iamele & Iamele, LLP possesses the knowledge, experience, and familiarity with the local legal system necessary to successfully navigate your case. Contact us to schedule a no-cost consultation.