Moving Past Pre-Litigation Negotiations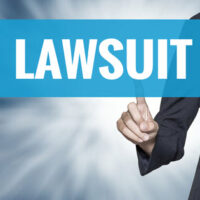 For most people pursuing monetary compensation following a Maryland car crash, a settlement will be agreed upon during the pre-litigation negotiation process, meaning before a dispute goes to court. While there may be a period of exchanging offers and counteroffers, an injured party is often able to access a full and fair amount from the insurance companies involved. Then, once settlement agreements are signed, funds are quickly dispersed.
Taking a case to court is a much longer process and outcomes are not guaranteed. That said, for some it is an important part of receiving the financial recovery they need to pay off accident expenses and financially recovery from time off of work due to an accident injury. To learn what would be best given the specifics of your case, talk to a Baltimore personal injury lawyer.
Steps Forward When an Agreement Can't Be Reached
In situations where an insurance company and the injured party are unable to find an agreeable compensation amount, your attorney may advise you to move the case toward litigation. The first step in this process is your lawyer filing the case. How long it takes for a Maryland court to process the paperwork will depend on if there is a backlog of suits or not.
Once this first step of legal action is confirmed, if you are the plaintiff, the one pursuing compensation from another party, your lawyer will serve the defendant. If you have retained a lawyer because you believed you were going to be sued, your lawyer may receive the information of you being served, and you are the defendant in these circumstances.
Sharing Evidence and Witness Information
Preparing for trial takes place during a period of discovery. This is when both sides, plaintiff and defendant, will share information with one another regarding evidence and witness testimony in order for the plaintiff and the defendant to get ready to present their case in court.
You and your Baltimore personal injury lawyer will have talked through the worth of your claim by this point, so it still could be possible for a settlement to be achieved during the discovery period. Sometimes, the defendant's lawyer will reach out with a high enough number to make the injured party whole in order to close the case and reduce the legal expenses involved when taking a dispute all the way to a courtroom. But if a trial is required, your attorney will inform the Maryland court the discovery process is complete and a court date will be scheduled.
Do you think you will need a litigator to reach your accident compensation objective? If you are not able to secure your financial objectives after an auto accident, it may be time to file a lawsuit. After an accident in the Baltimore-Washington Metropolitan area, a skilled attorney can inform you of your options. To learn more, contact the legal team at Iamele & Iamele, LLP and share your story. Schedule your free initial consultation today. Contact us to book your initial appointment.