Montgomery County Kicks Off Holiday Season with 62 DUI Arrests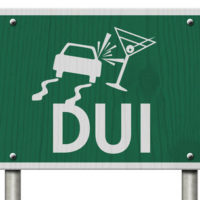 Every holiday season, Montgomery County employs a special task force to police against driving under the influence (DUI), according to an article by Patch. In just two weeks so far this year, the task force has racked up 62 arrests for DUI.
The Montgomery County Police Alcohol Holiday Task Force is made up of several law enforcement organizations. Those law enforcement organizations include the Maryland State Police, the Montgomery County Division of the Maryland National Capital Park Police Department, the Montgomery County Sheriff's Office, the Takoma Park Police Department and the Gaithersburg City Police Department.
Diving into the data, there are several interesting points in the week-by-week breakdown of the task force's actions thus far.
Week 1 (November 16-18):

19 arrests for driving under the influence of alcohol or drugs; and
2 civil citations for underage possession of alcohol.

Week 2 (November 21-25):

43 arrests for driving under the influence of alcohol or drugs;
4 civil citations for underage possession of alcohol; and
3 arrest for criminal actions, including driving a stolen car.
Over the course of this year's holiday season, the task force will concentrate on the following activities:
Traffic Enforcement – The task force will patrol areas with high incidence rates for intoxicated driving.
Compliance Validation – The task force will employ undercover civilians to ensure businesses are checking IDs before selling alcohol.
Underage Consumption – The task force will respond to calls concerning underage drinking parties and screen all attendees for alcohol consumption.
DUI Checkpoints – The task force will establish checkpoints in high-risk areas to decrease the danger of intoxicated drivers.
The task force recommends that all people refrain from driving if they plan to drink. In such circumstances, the task force advises drinkers to appoint a designated driver. Drinkers can also use ride-sharing services or public transportation to eliminate the possibility of a DUI.
If members of the public witness any illegal activity within the task force's purview – including DUI and underage drinking – they are encouraged to contact law enforcement immediately. For DUIs the public should call 911. For underage drinking or other less time-sensitive matters, the public should call the police's non-emergency line.
Let Us Help You Today
If you are facing charges for DUI, traffic offenses or other crimes, you should reach out to an attorney today. The lawyers at Iamele & Iamele, LLP in Baltimore, Maryland are prepared to assist you with your case.
Resource:
patch.com/maryland/rockville/62-arrests-made-holiday-dui-patrols-montgomery-county